Regular price
$49.99 USD
Sale price
$39.99 USD
Unit price
per
Sale
Sold out
Features

Solid built key carabiner PRO with most-used essential multi-tool
Handy box cutter with a riding base makes daily package opening a breeze
Both Philips and flat screwdrivers for a quick fix anywhere
Bottle opener plus refined Pry edge with more leverage
Independent keychain hole – never lose your key
Secret capsule  – carry an added flintstone and more
GIZMODO "Makes a Ton of Sense."
FAQ

What is the material grade and finish for the Aluminum, Steel, and Titanium edition?

We handpicked the most hardworking material for our GPCA Carabiners:
(Al) Aluminum 6061 - Aero-grade, anodized Light-brush finish, commonly used on Apple iPhones.
(Ss) Stainless Steel 420 - Harden, Light-brush finish, commonly used in knife blades and construction projects.
(Ti) Titanium TC4 - Dark Metallic, Satin finish. Excellent biocompatibility and strength-to-weight ratio. Widely used in the aerospace industry and the medical industry.
Titanium Edition multi-tools are made of Titanium which is pretty amazing that we offer all the tool modules in Titanium except the screws and the Philip screwdriver. The multi-tools on the Aluminum Edition are stainless steel with the same quality as the Steel Edition.
Comparing to all models, Steel and Titanium maintain the look very well over a long period of time from daily use and scratches. Aluminum is softer, but some people like the weight and don't mind some minor marks over time.
Shipping

Free shipping for$35+ in USA 
1-2 business day fast shipping
Gizmodo Featured. This versatile keychain basecamp for your EDC is carved from a solid block of fine metal.  Simple practicality and quality craftsmanship go into every one.
Share
View full details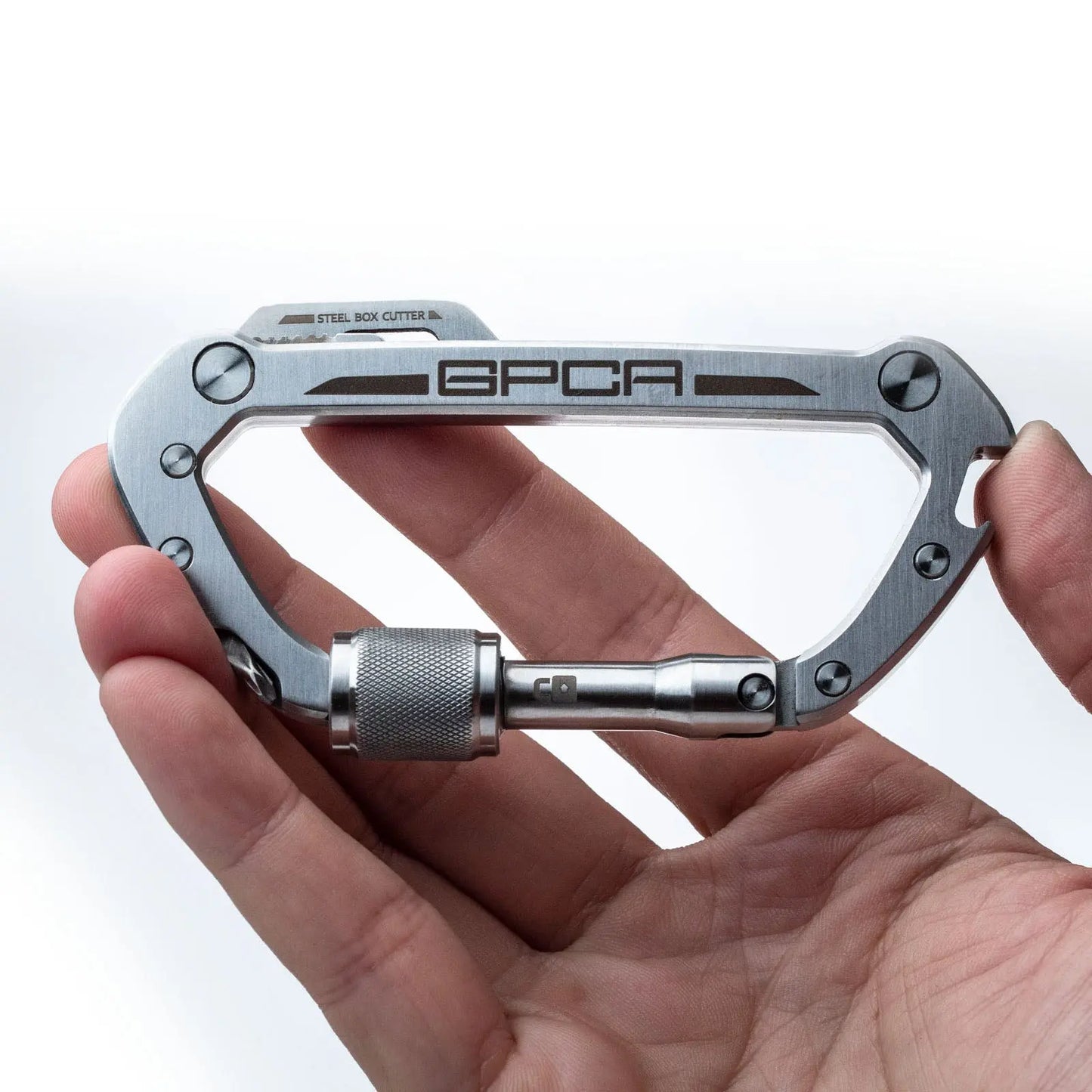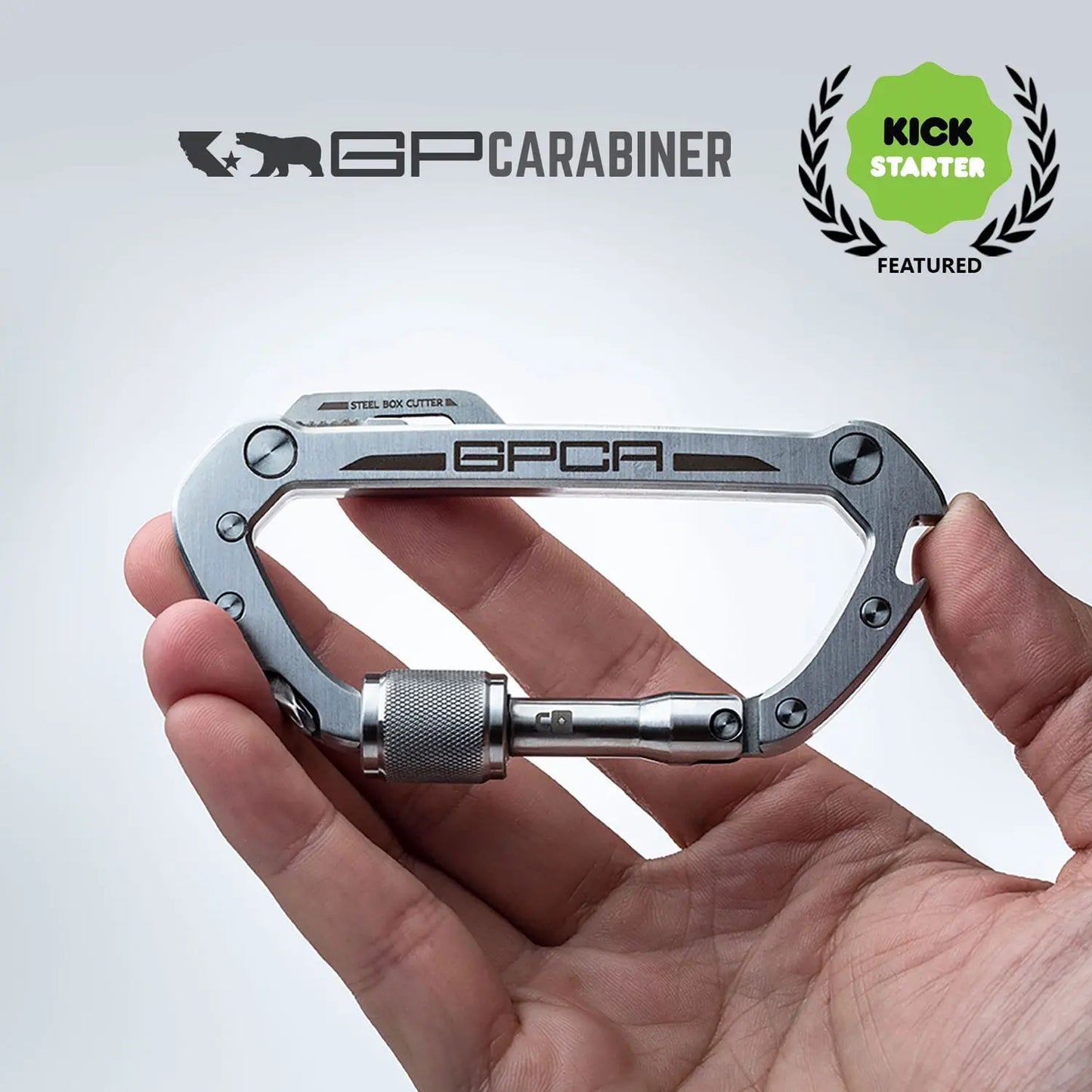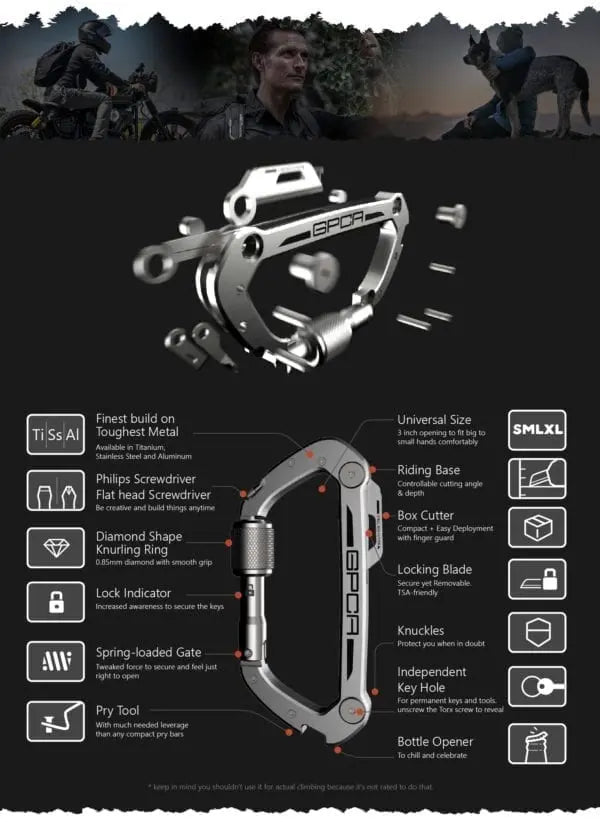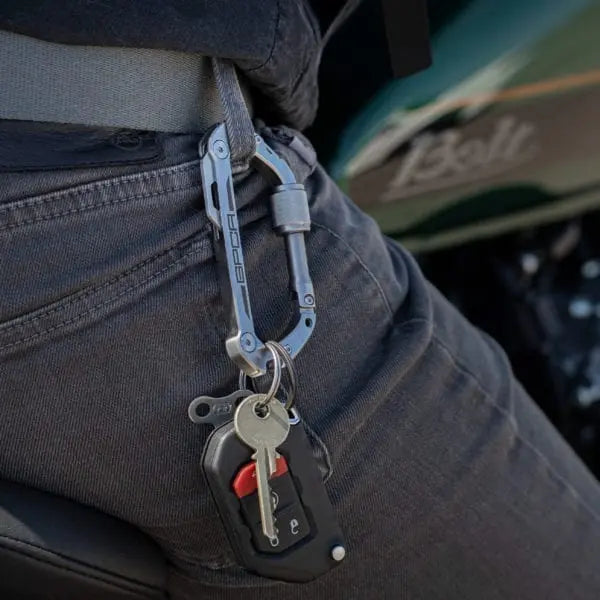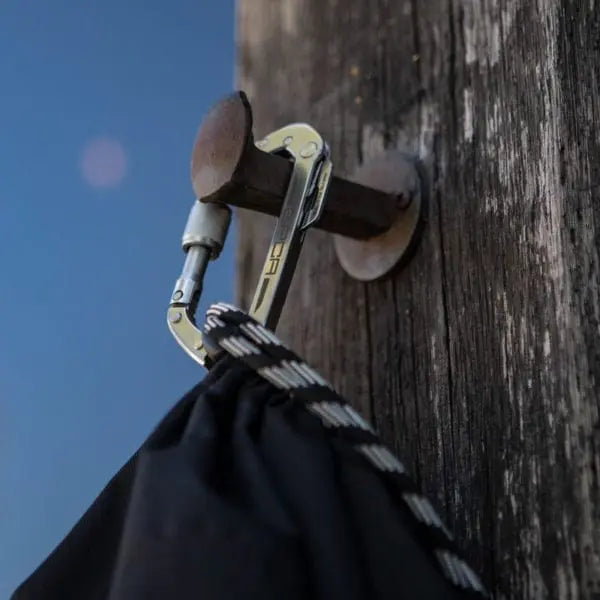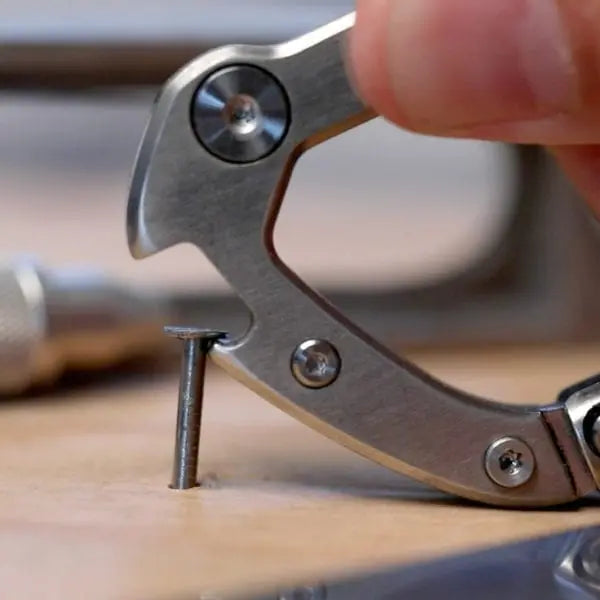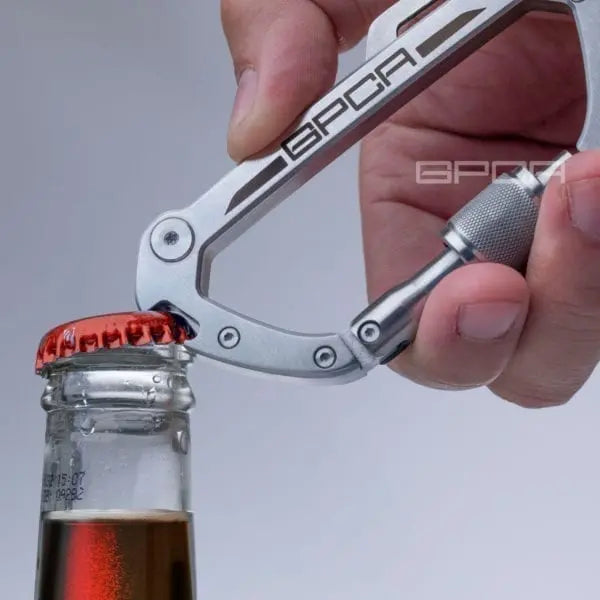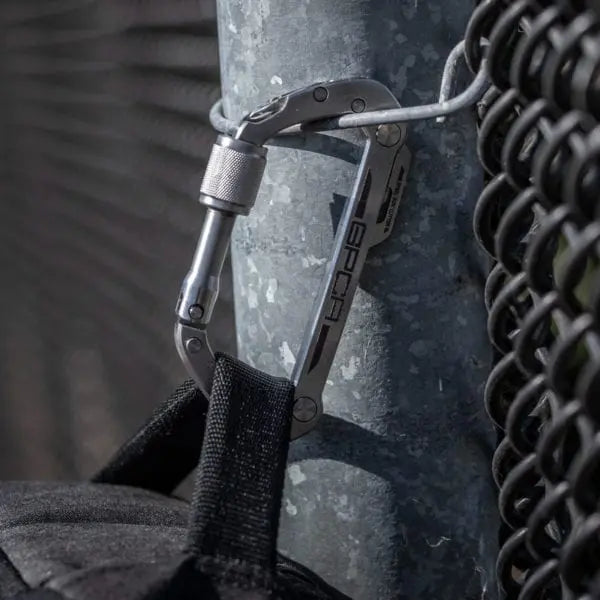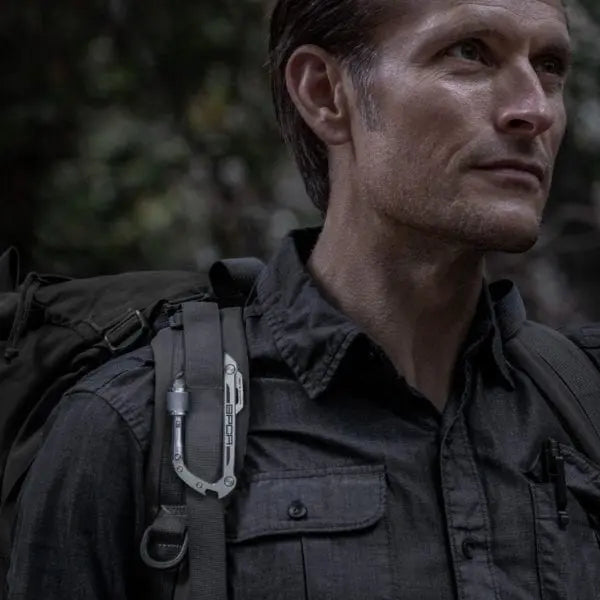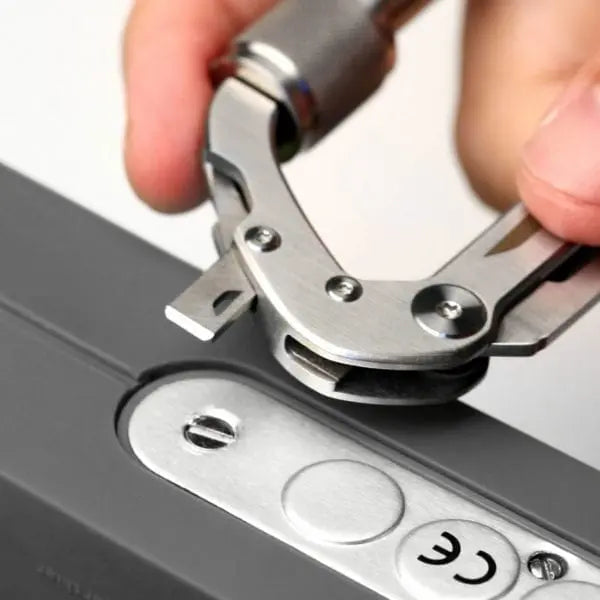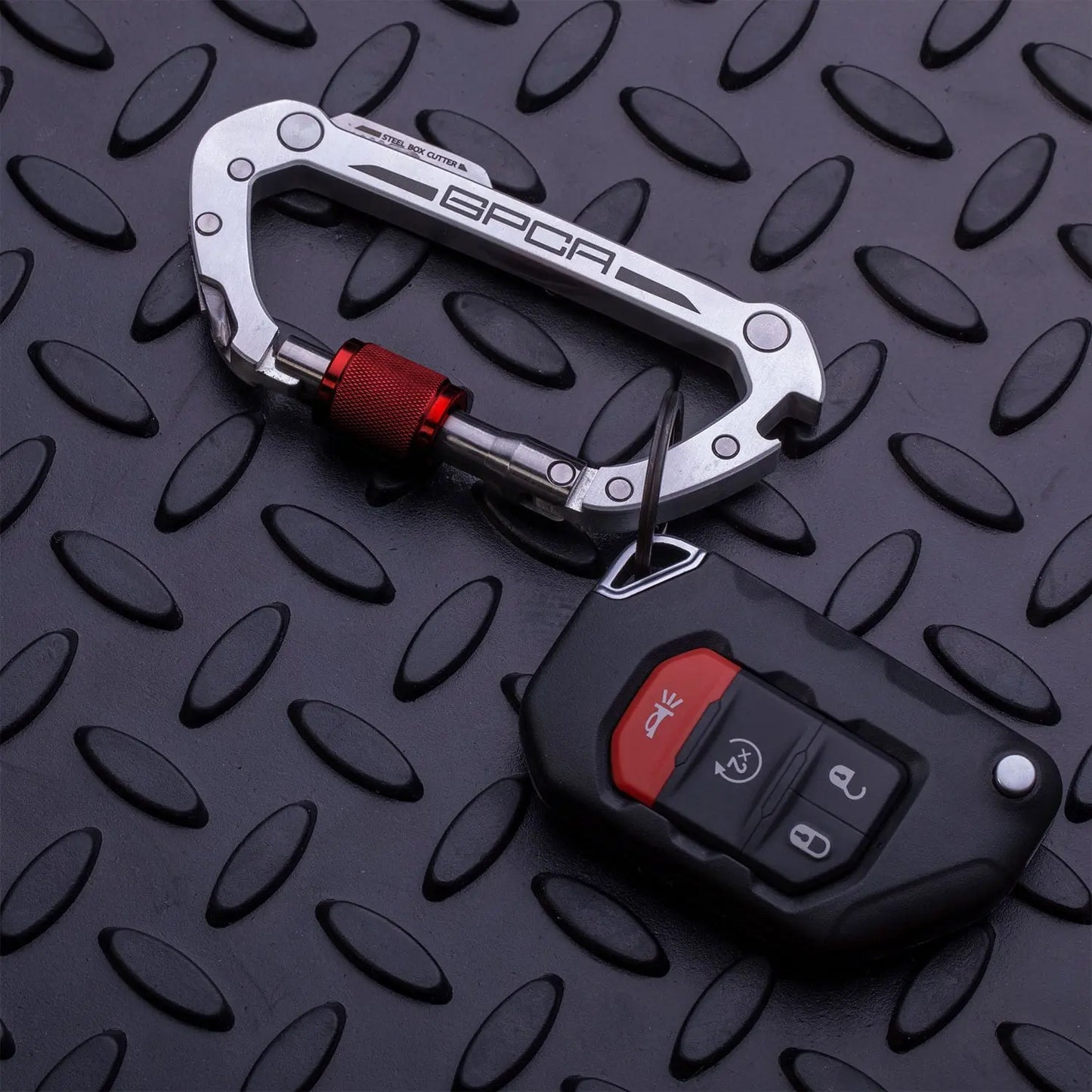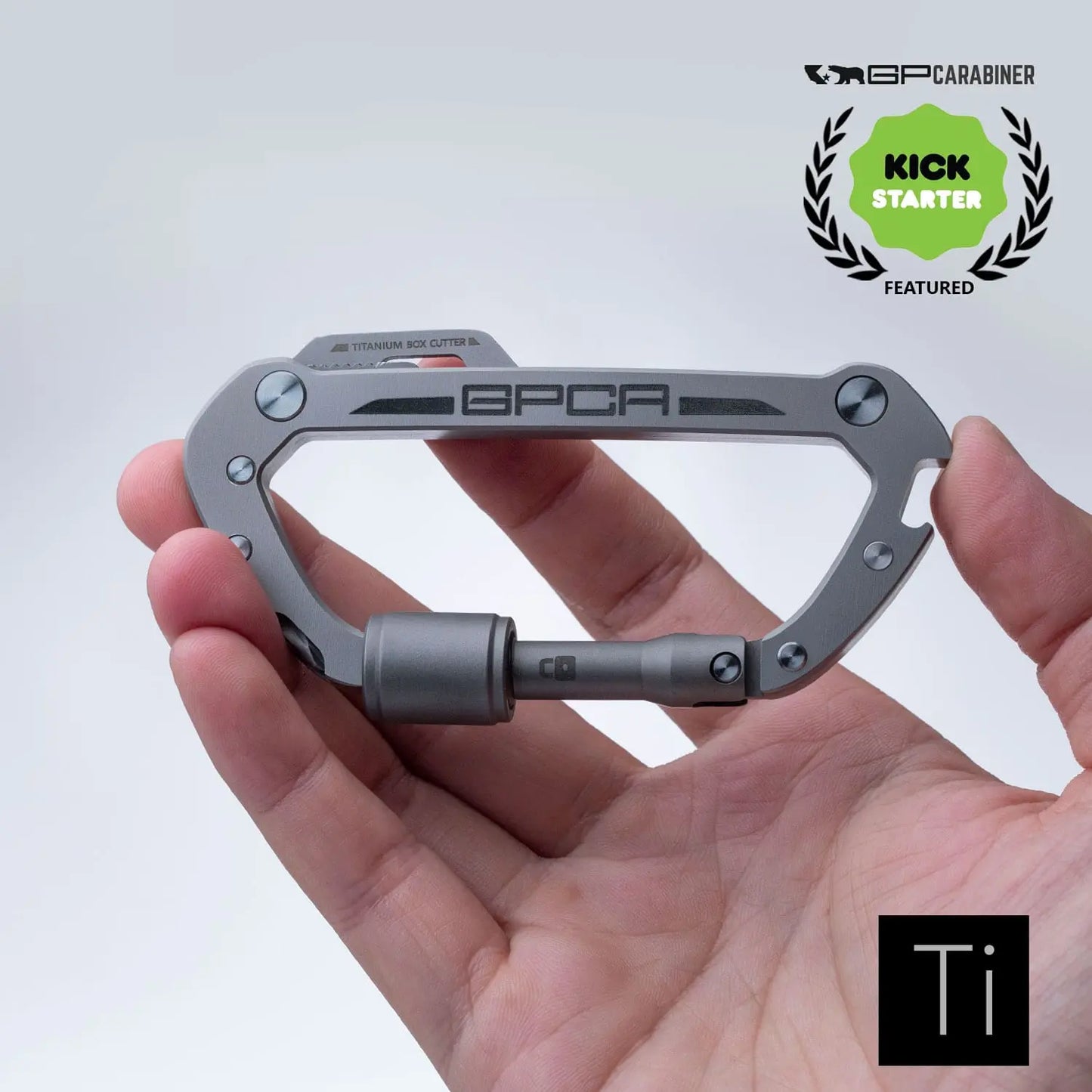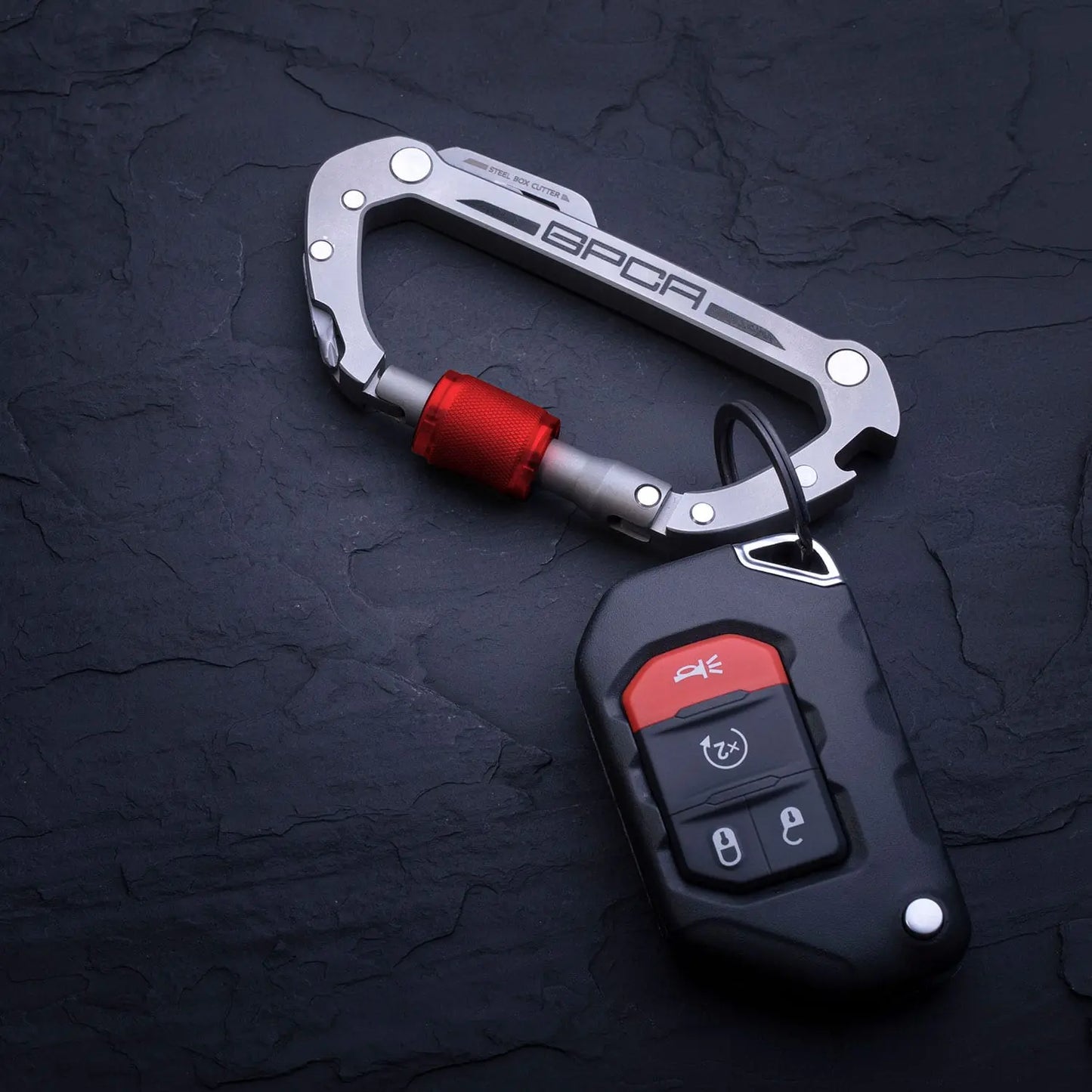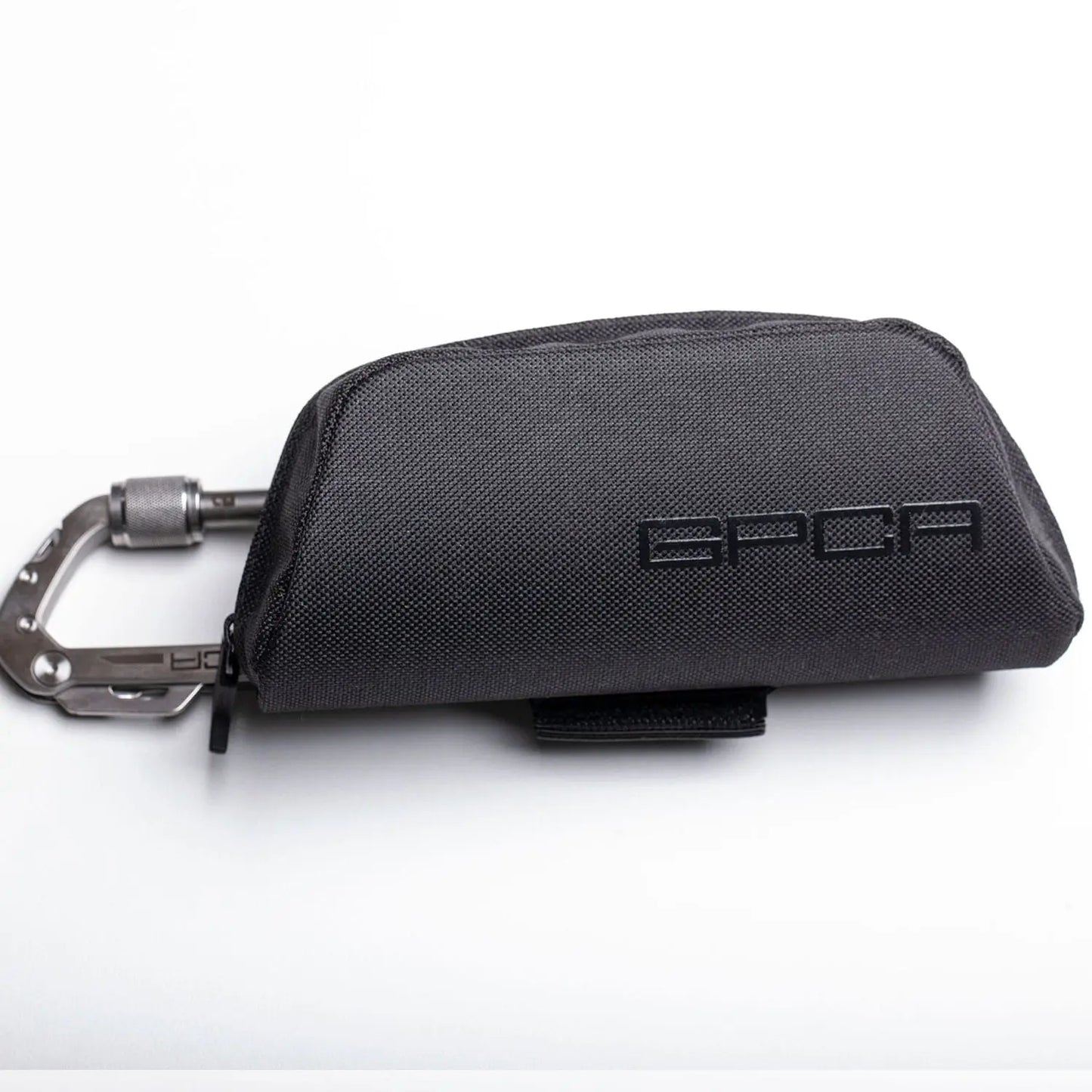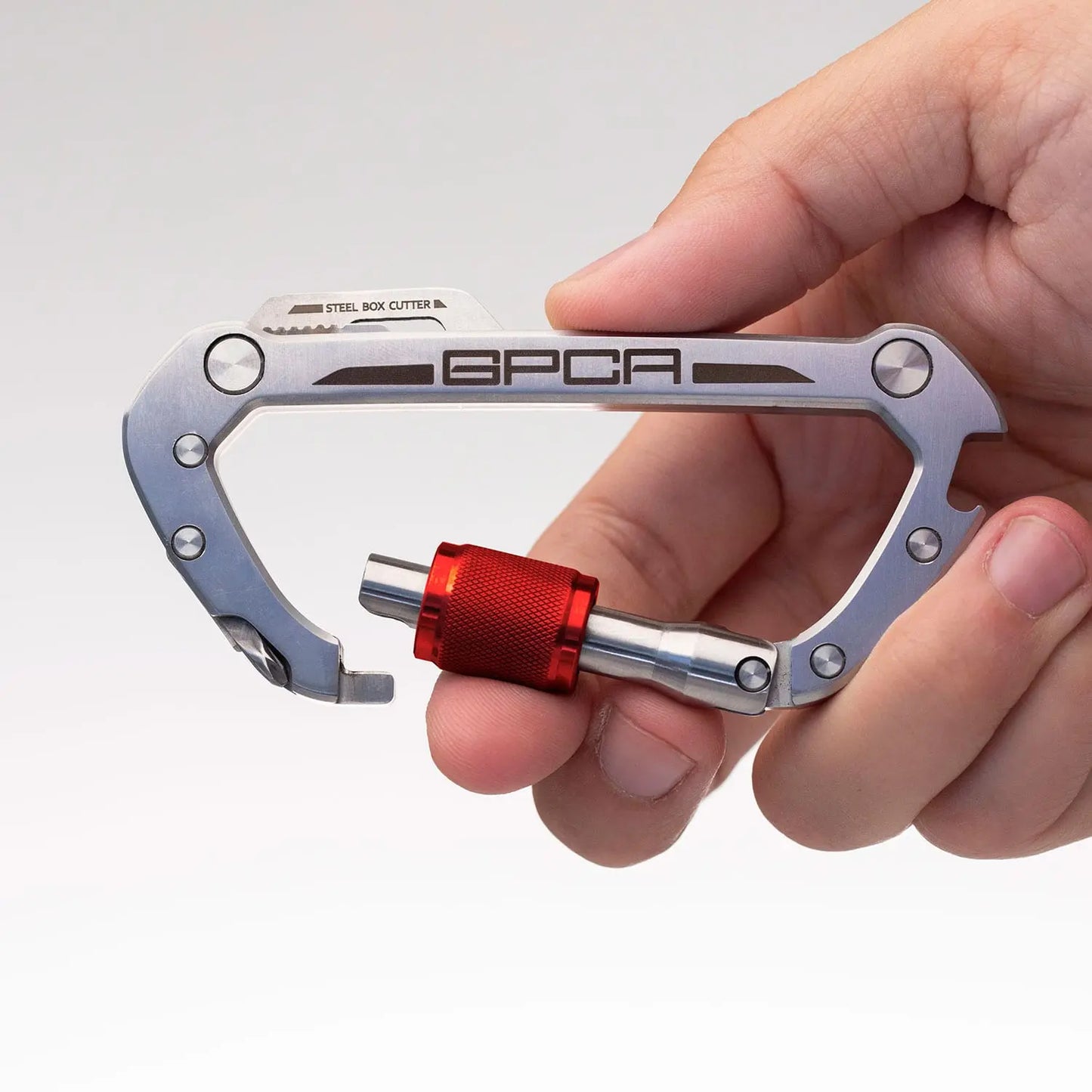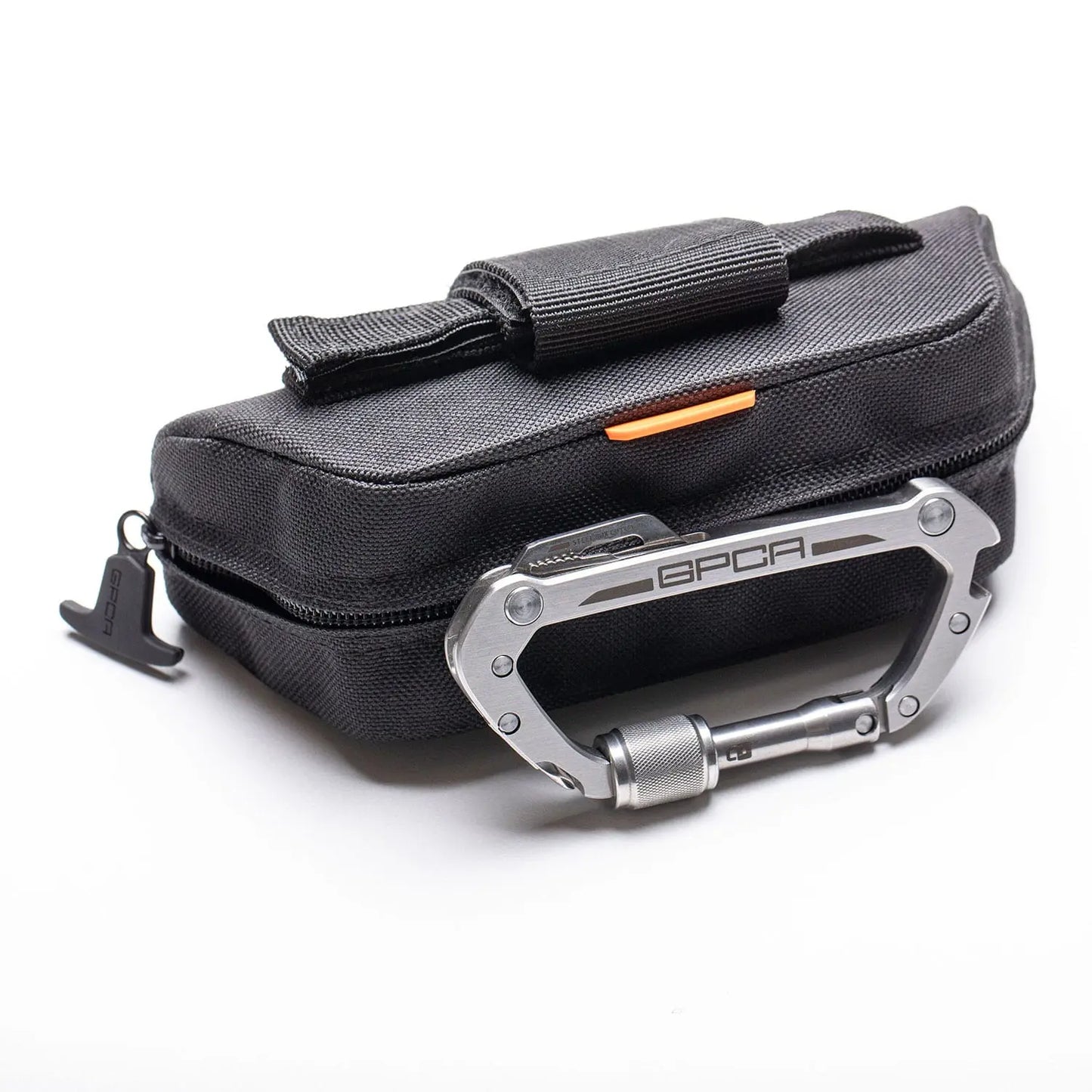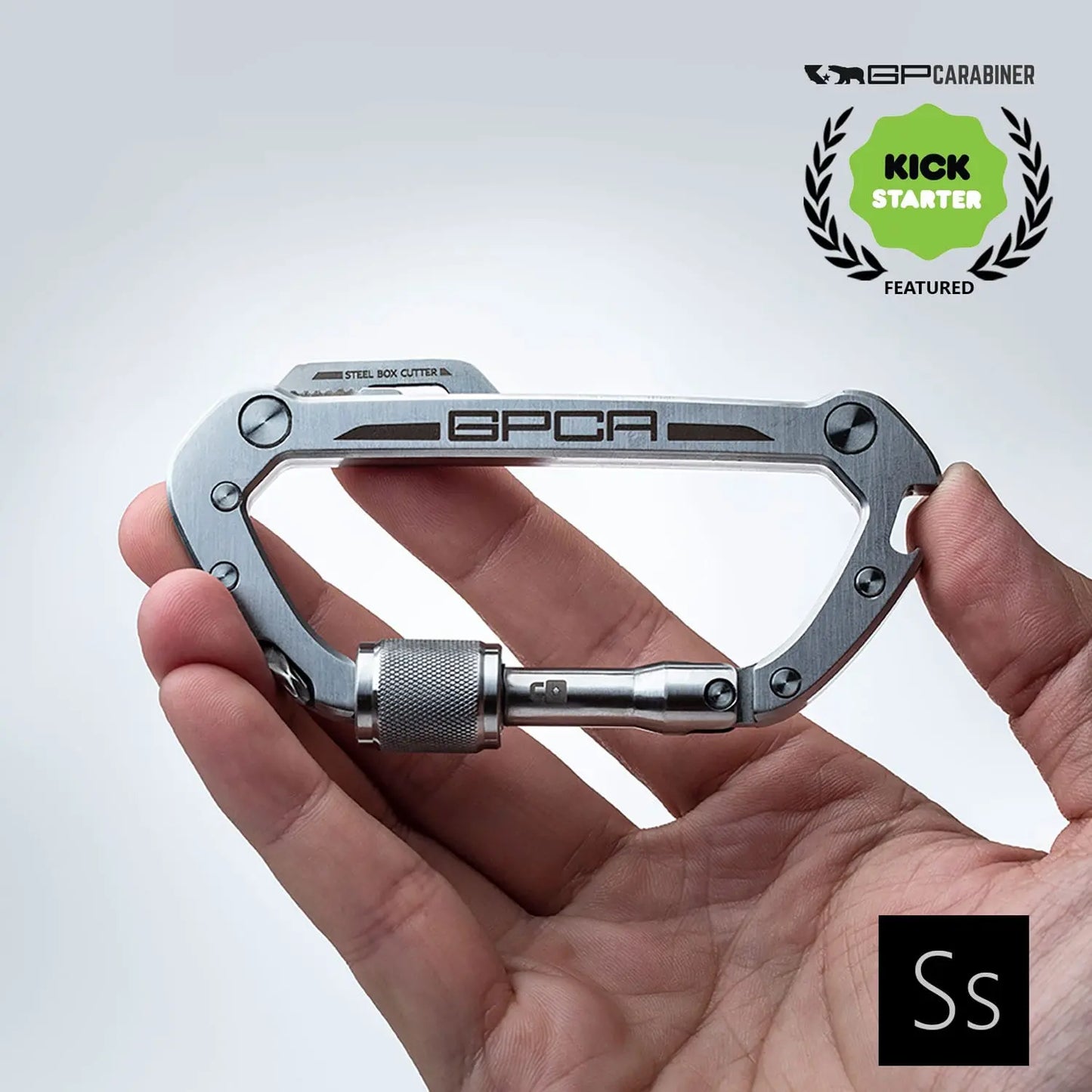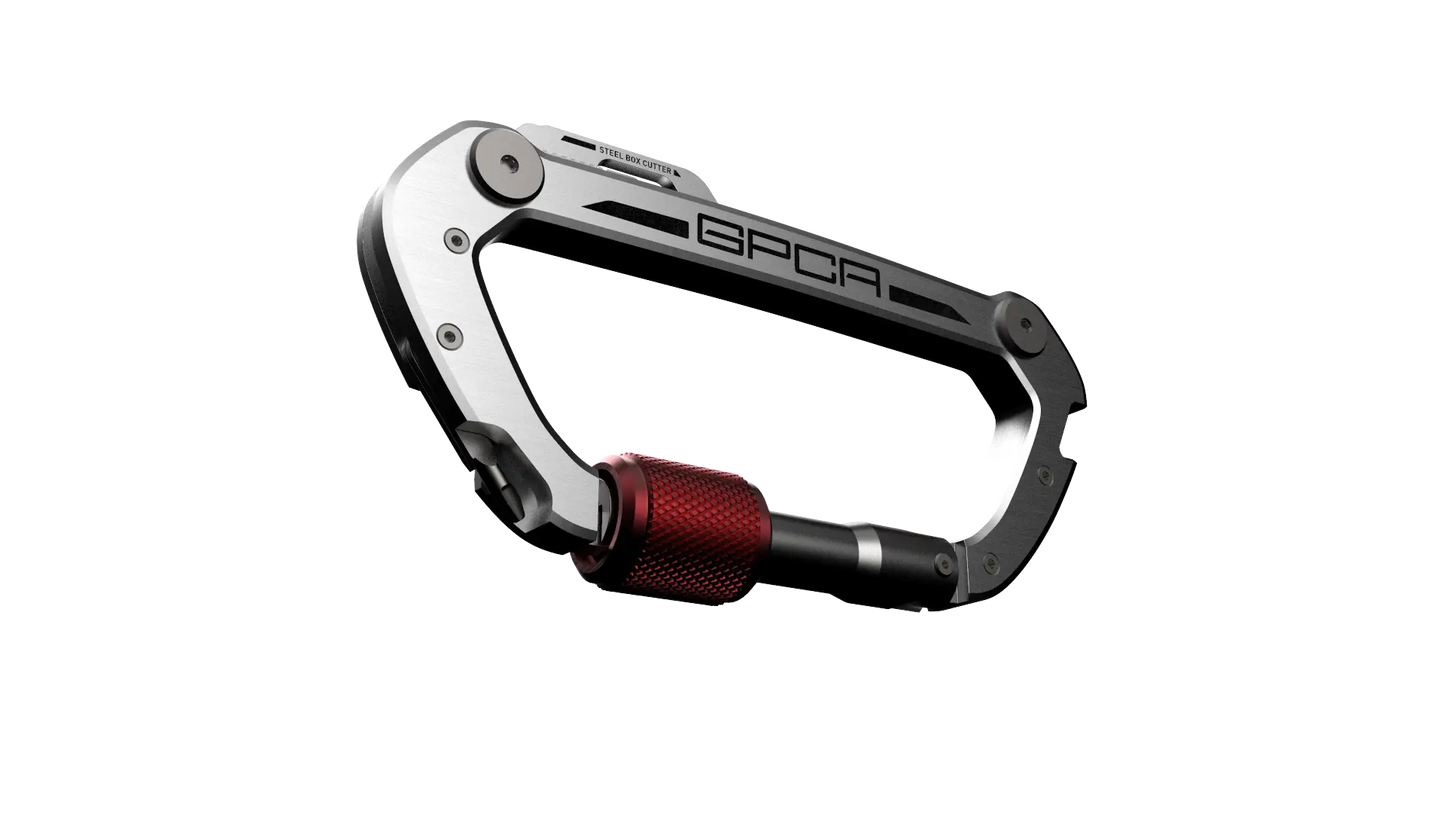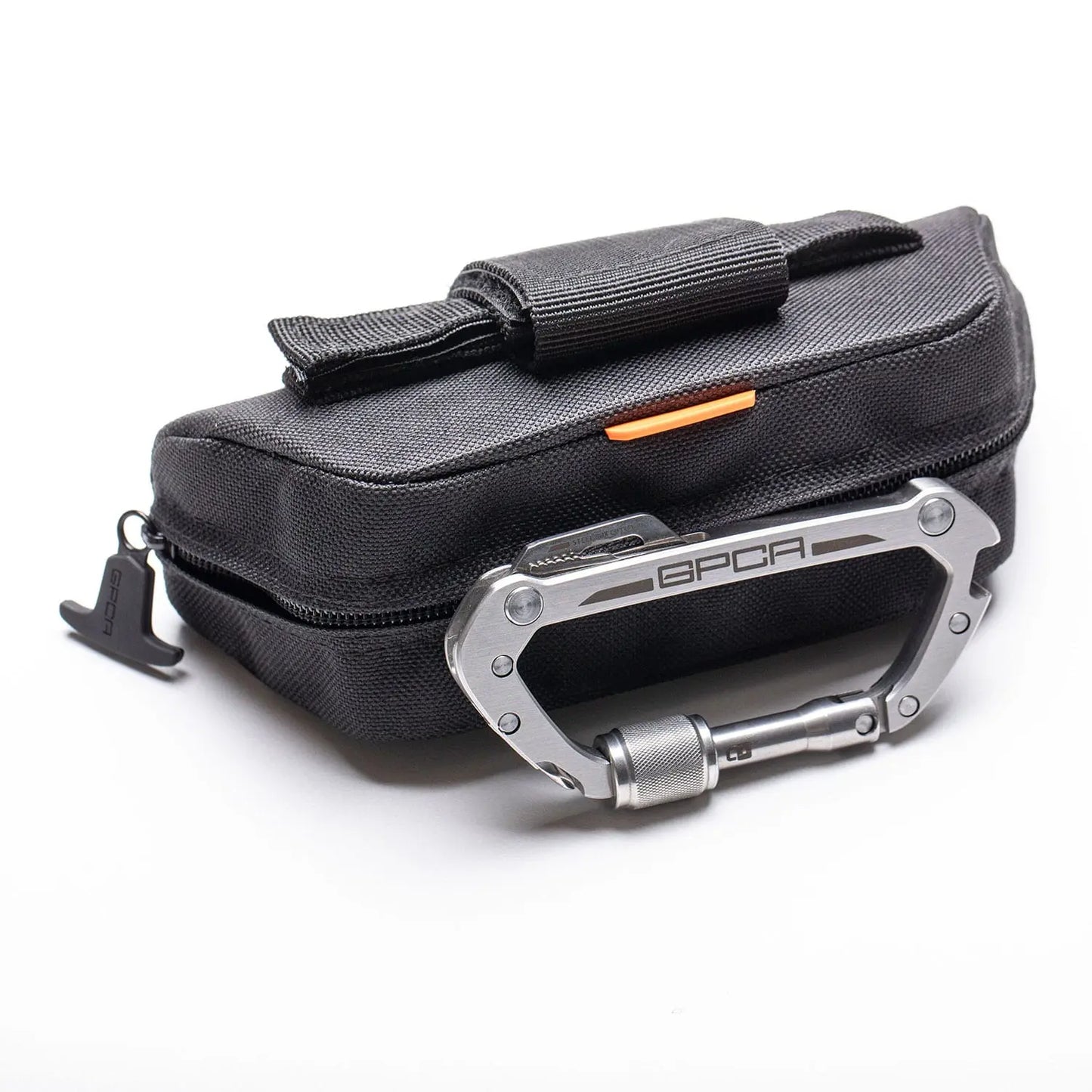 GPCA Carabiner
To know more details about the product, please watch the video
Introducing the GPCA Carabiner from California
The Multi-tool Utility Carabiner / Patented
Refining a carabiner by carving material out to build the most-used utility features, adventurers can do more with less.
EDC (Everyday Carry) is about adapting your gear to your needs. Striking a balance between utility and ease of carrying means a lot of choices between tools to get everything just right.
The quick and easy way to maximize the utility of your EDC is with a minimal carabiner but with the most-used essentials.
GPCA Carabiner, this basecamp for your EDC is carved from a solid block of fine metal. Simple practicality and quality craftsmanship go into everyone.
Uniquely Designed
Incredibly Impressive!
Design Badass! You gonna like it!
OUR CUSTOMERS SAY
A lot of thoughts went into this design, the Titanium version is super doper premium!
Good EDC (everyday carrying) product that every EDC fan should have. Useful, durables, and solid.
One word: AMAZING! Great job guys!