Regular price
$142.99 USD
Regular price
$159.99 USD
Sale price
$142.99 USD
Unit price
per
Sale
Sold out
Introducing the GPCA Carabiner X GOVO Badget Wallet Series
Official Partnership with GOVO for the balance of work and life.
A value-priced badass combo brings you 2 top Kickstarter-funded EDC products in one shot. This awesome multitool series packs in several essential everyday functions. Now you have all your cards and work ID organized on an exceptional carabiner integrated with the most essential tools, from Amazon box cutting to opening a bottle of drink, you're taking on the best EDC from this partnership.
Handy & thick box cutter with a riding base makes daily package opening a breeze
Both Philips and flat screwdrivers for a quick fix anywhere (PRO)
Bottle opener plus refined Pry edge with 2X leverage and efficiency
4 cards capacity wallet and a cool badge holder. You can show your work ID and carry your credit cards and driver's license all in one in this compact holder. The steel belt clip is also your money clip.
2mm thick polycarbonate screen with improved transparency. Any barcode, photo, or small texts are clearly visible from the screen made from high-transparency polycarbonate.
manganese steel metal clip allows you to carry your ID on your belt, pocket, key chain, backpack, or lanyard.
PATENTED SPRING-LOADED CARD HOLDING SYSTEM holds cards well no matter it is loaded with 1 card or 4 cards.
Durable, lightweight, water-resistant, and sweat-resistant badge/ wallet frame.
Handpicked aero-grade aluminum, titanium, and steel material for your choice, ready for your next adventure.
"Makes a Ton of Sense." – Gizmodo
GPCA Carabiner Specification: 4.1 x 2.2 x0.5 inches Weight: 4 oz (Steel), 2.5 oz (Titanium), EDC Not for climbing
Badge Wallet Specification: 3.8X2.6X0.38 inches Weight: 1.8 oz (Aluminum), 2.6 oz (Titanium), 4-card capacity
Share
View full details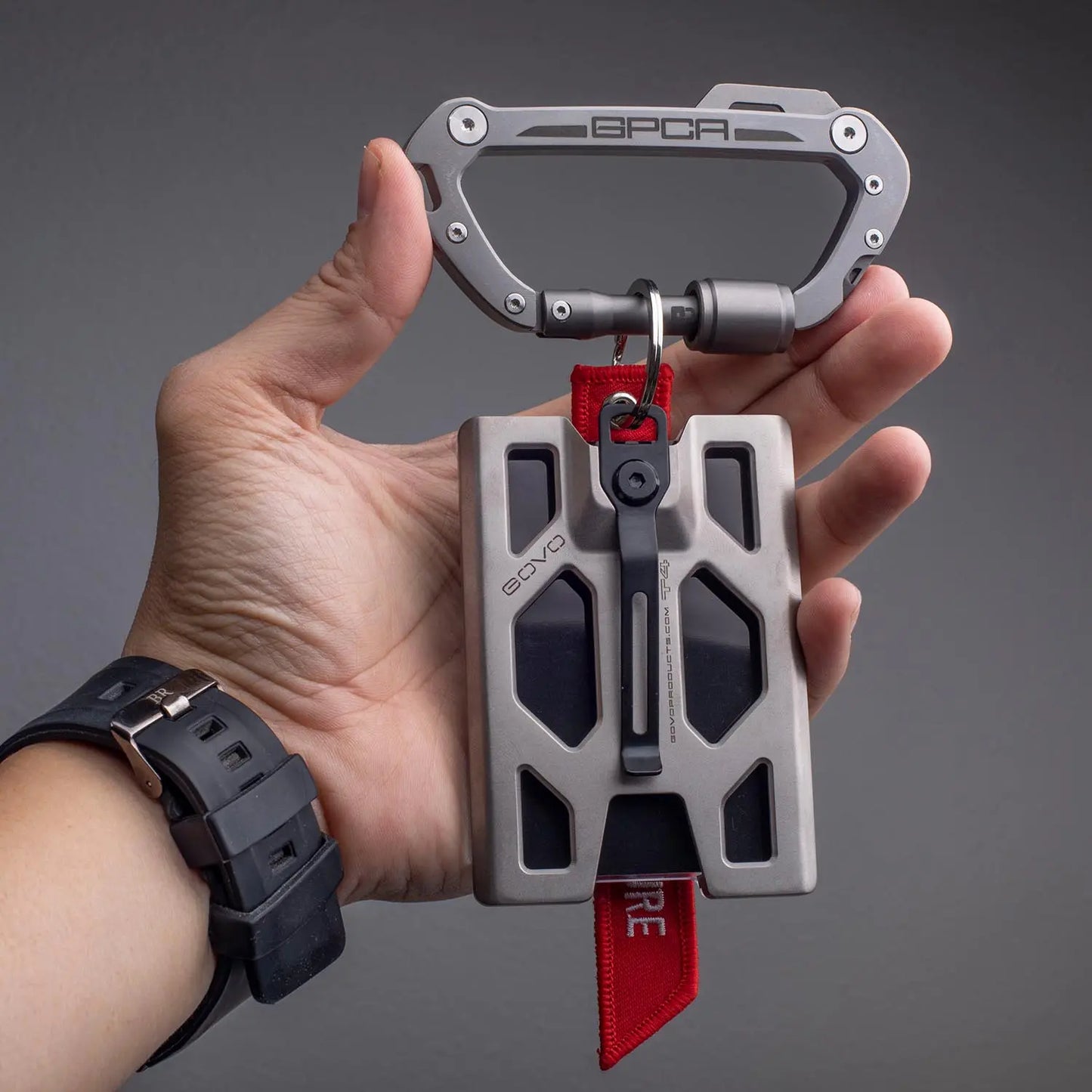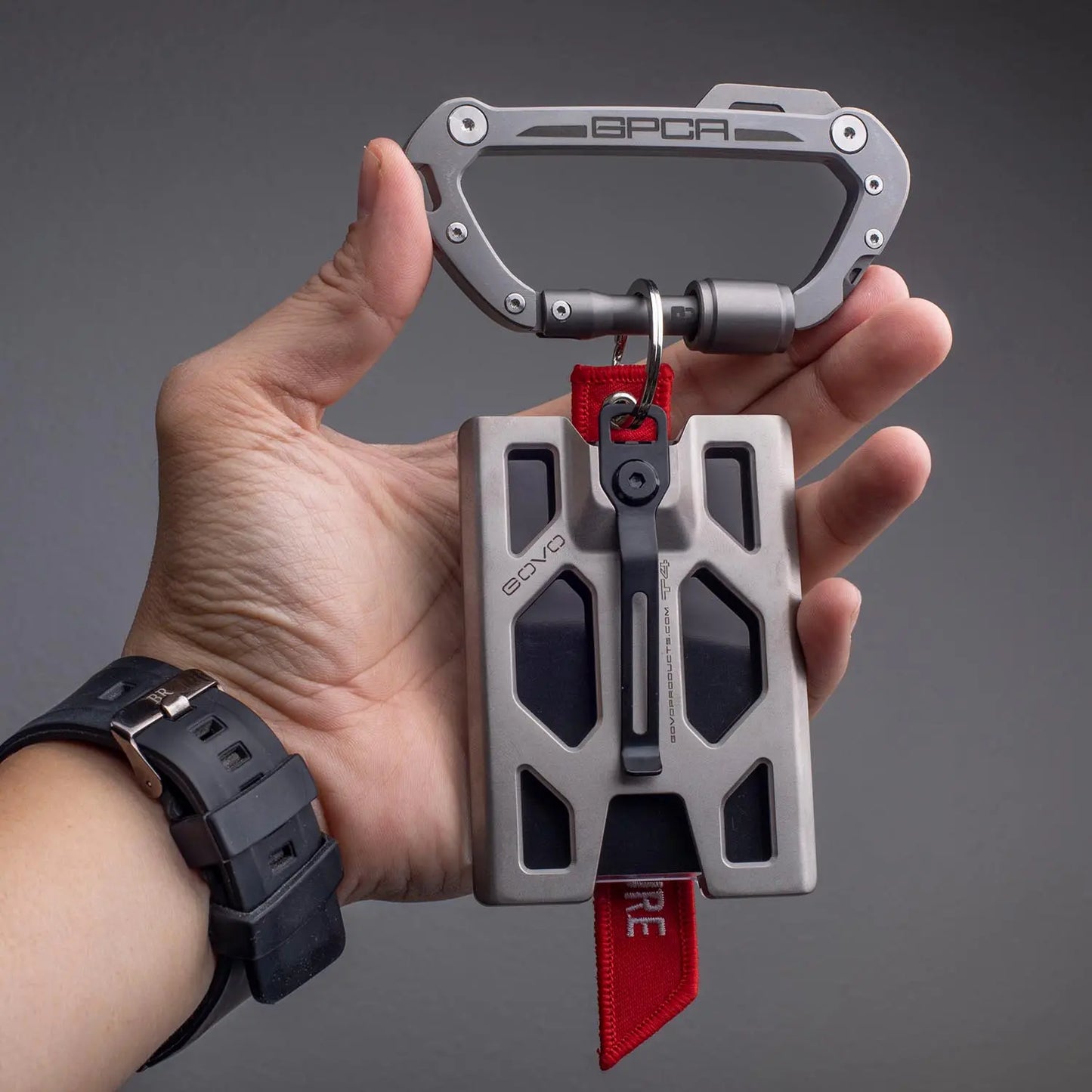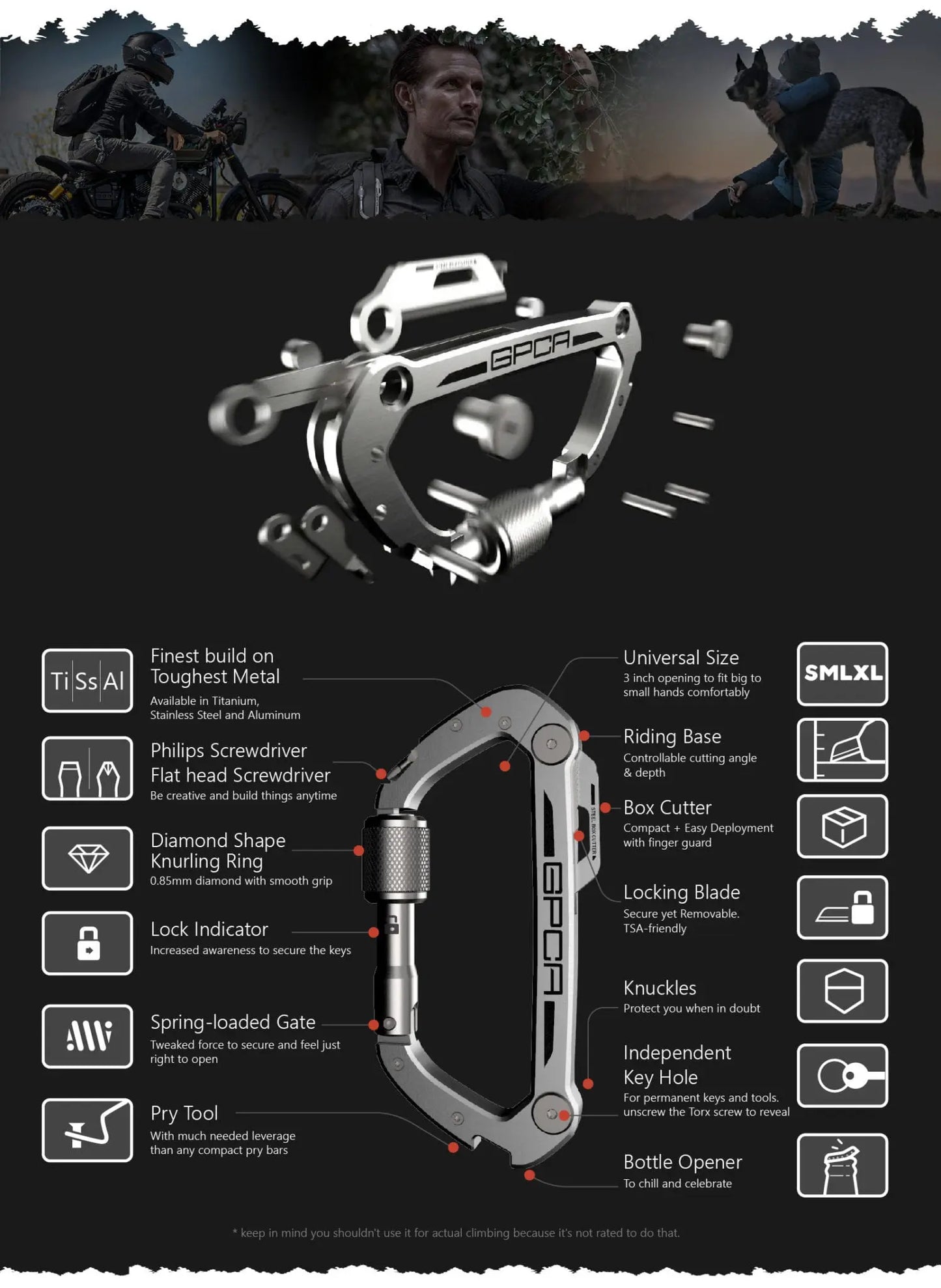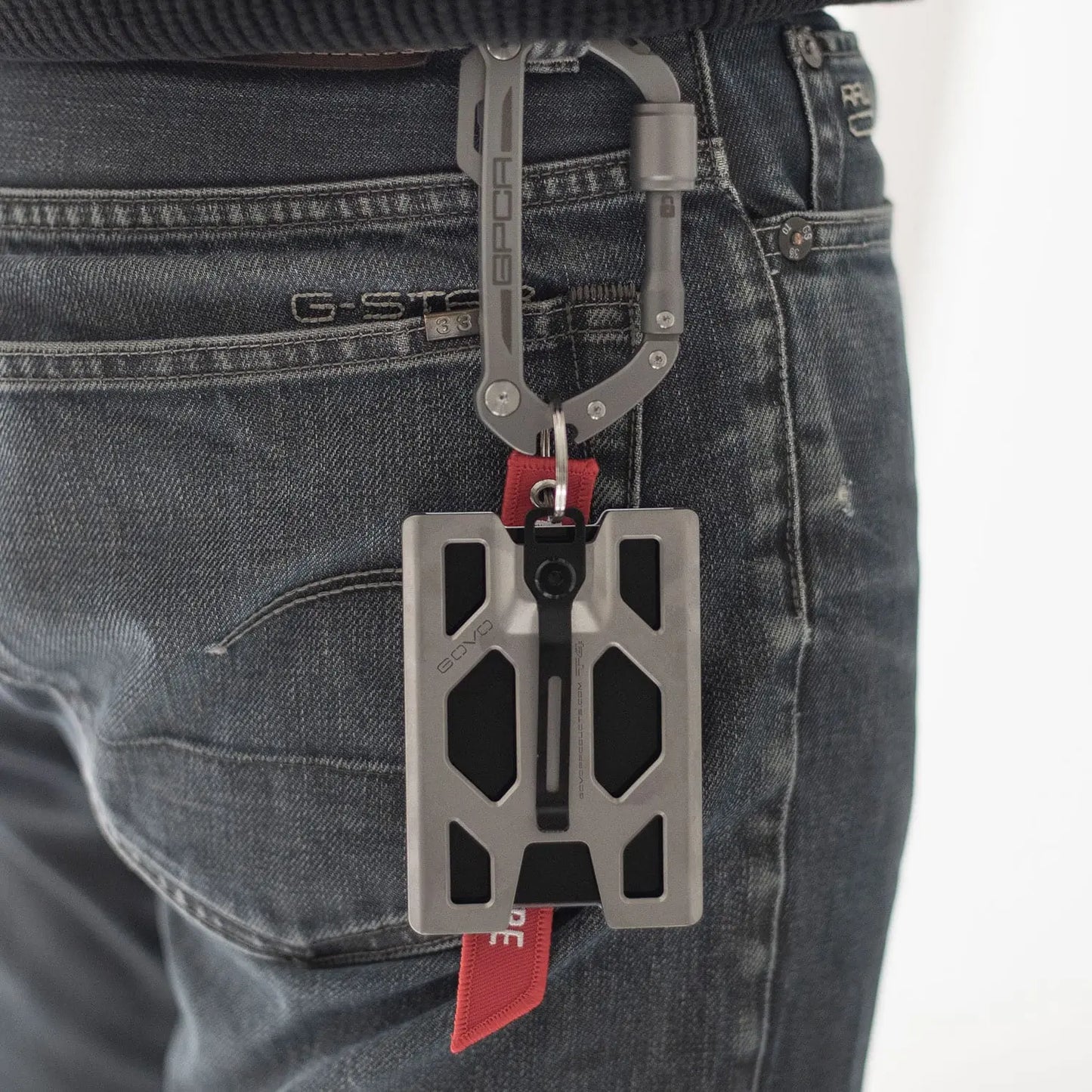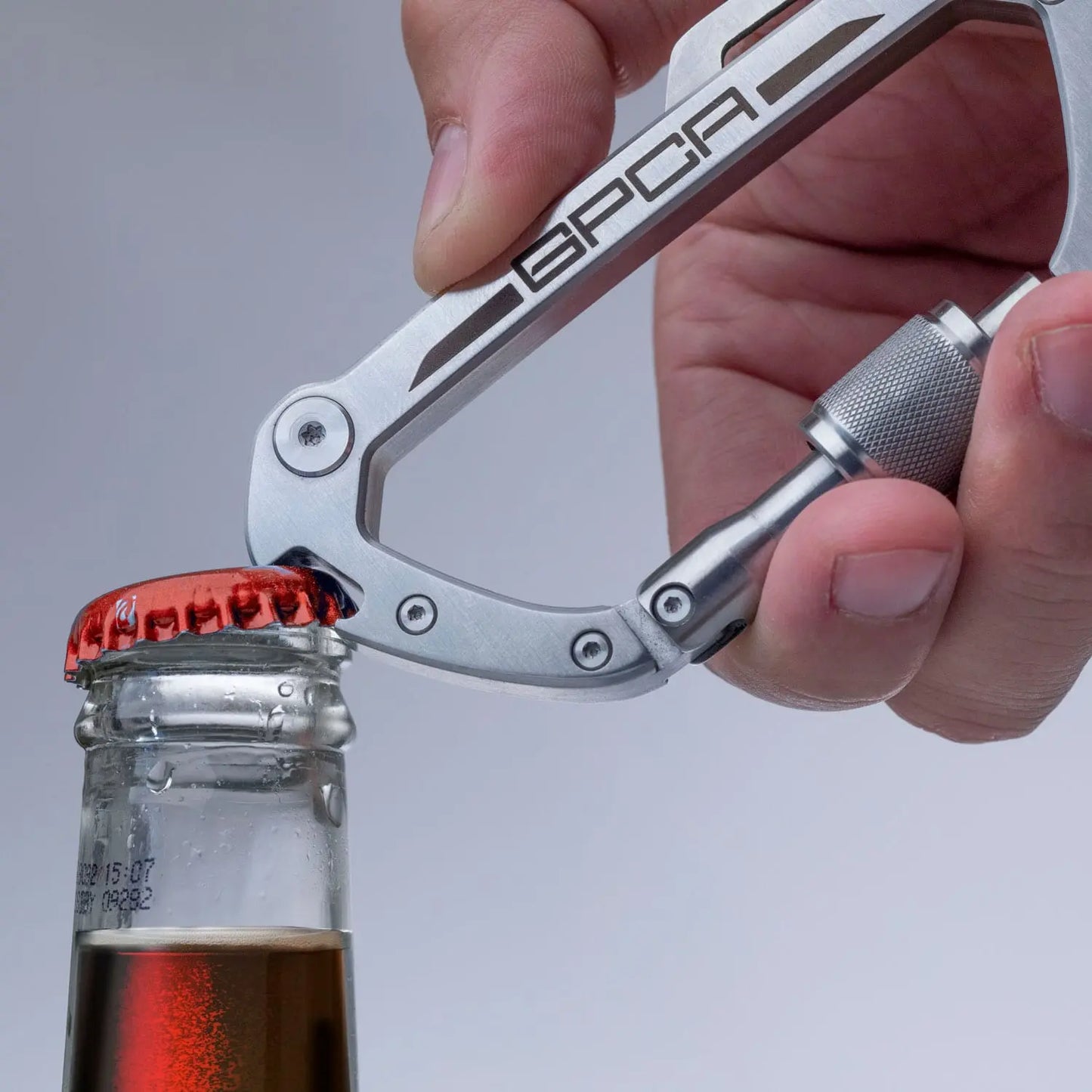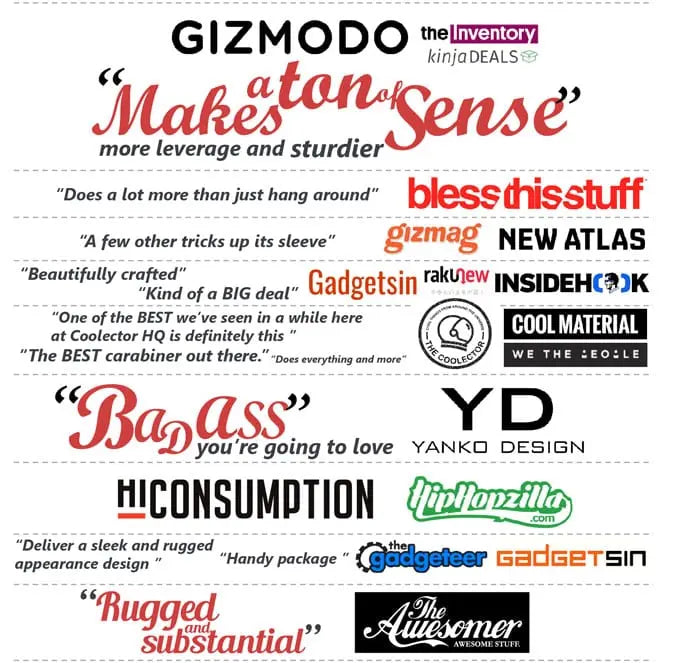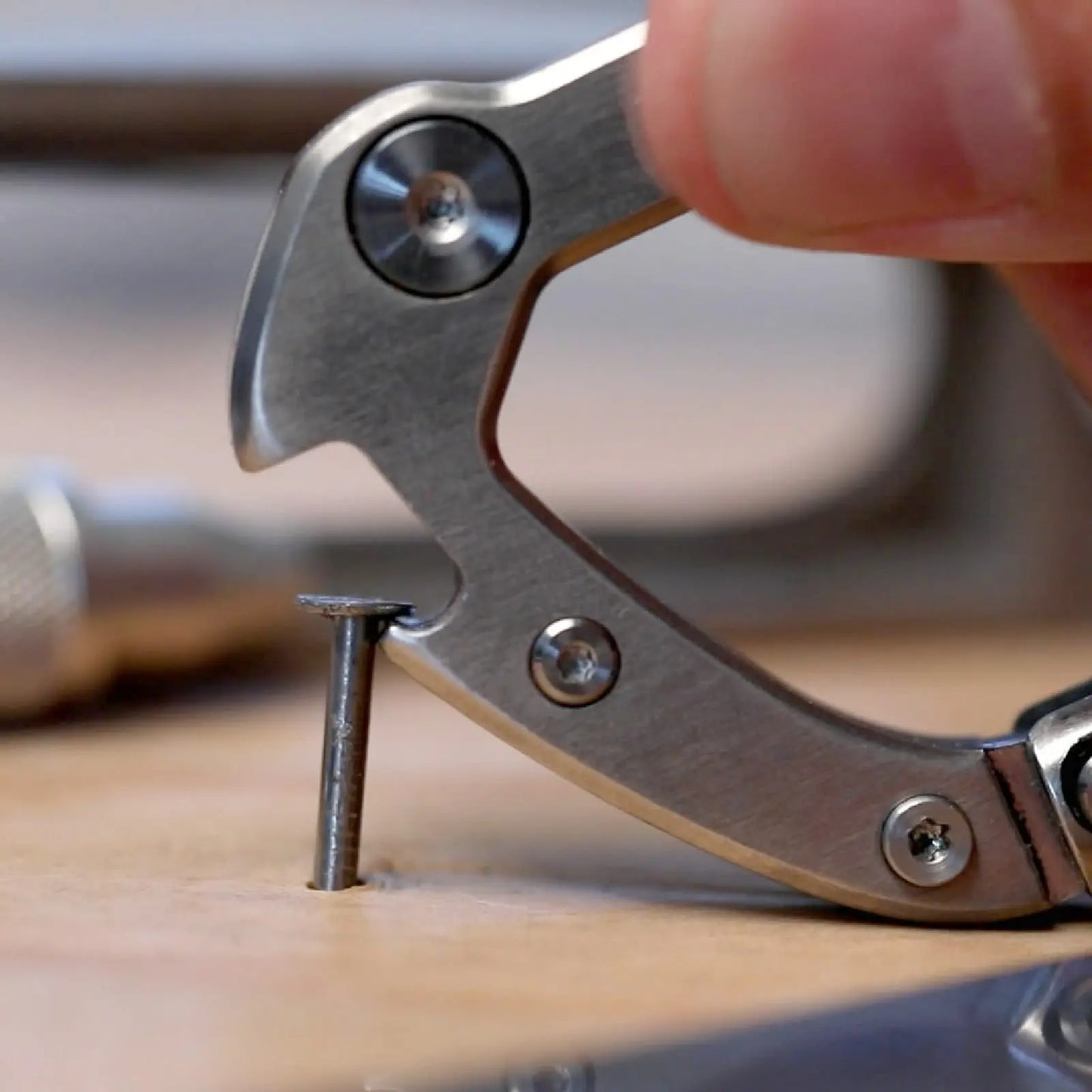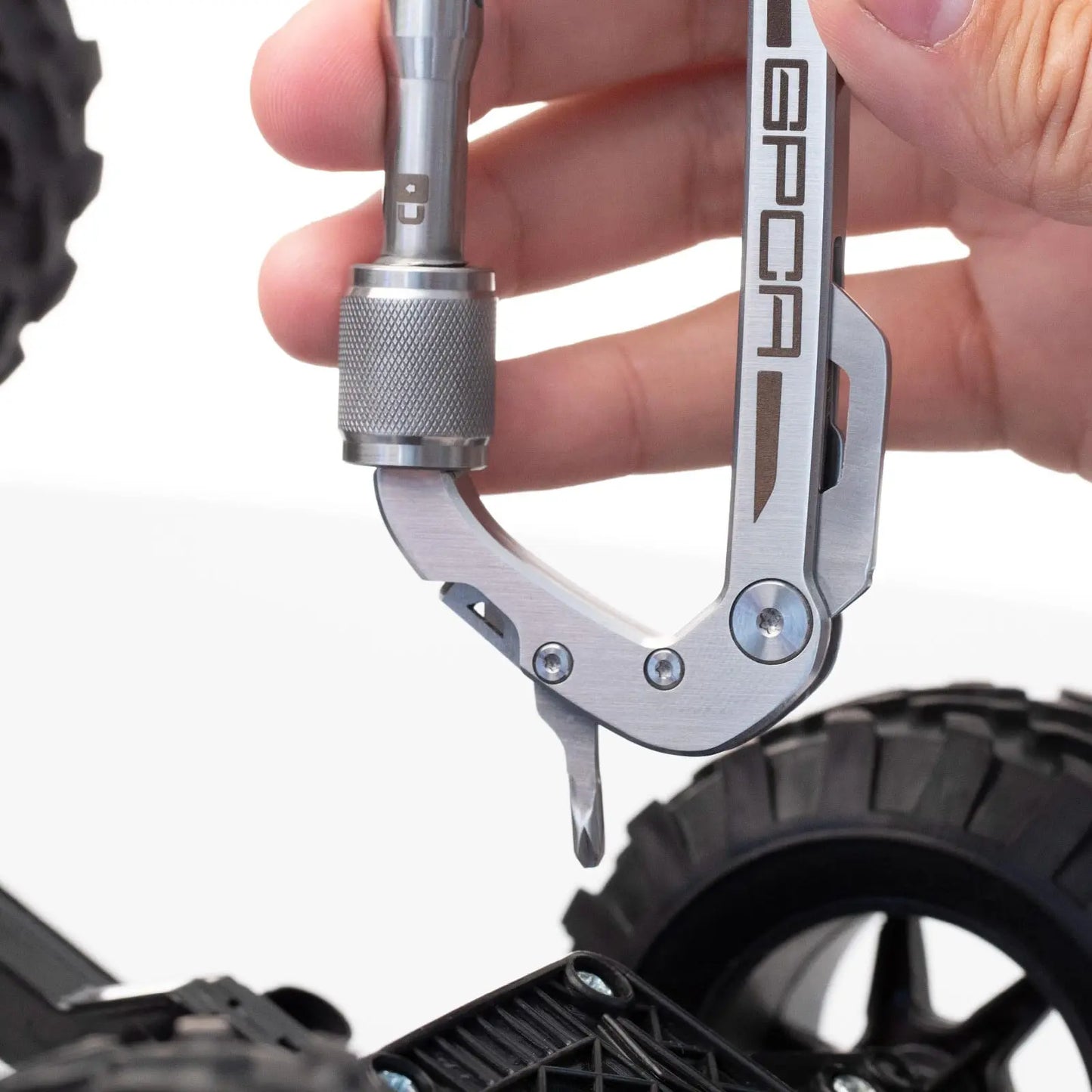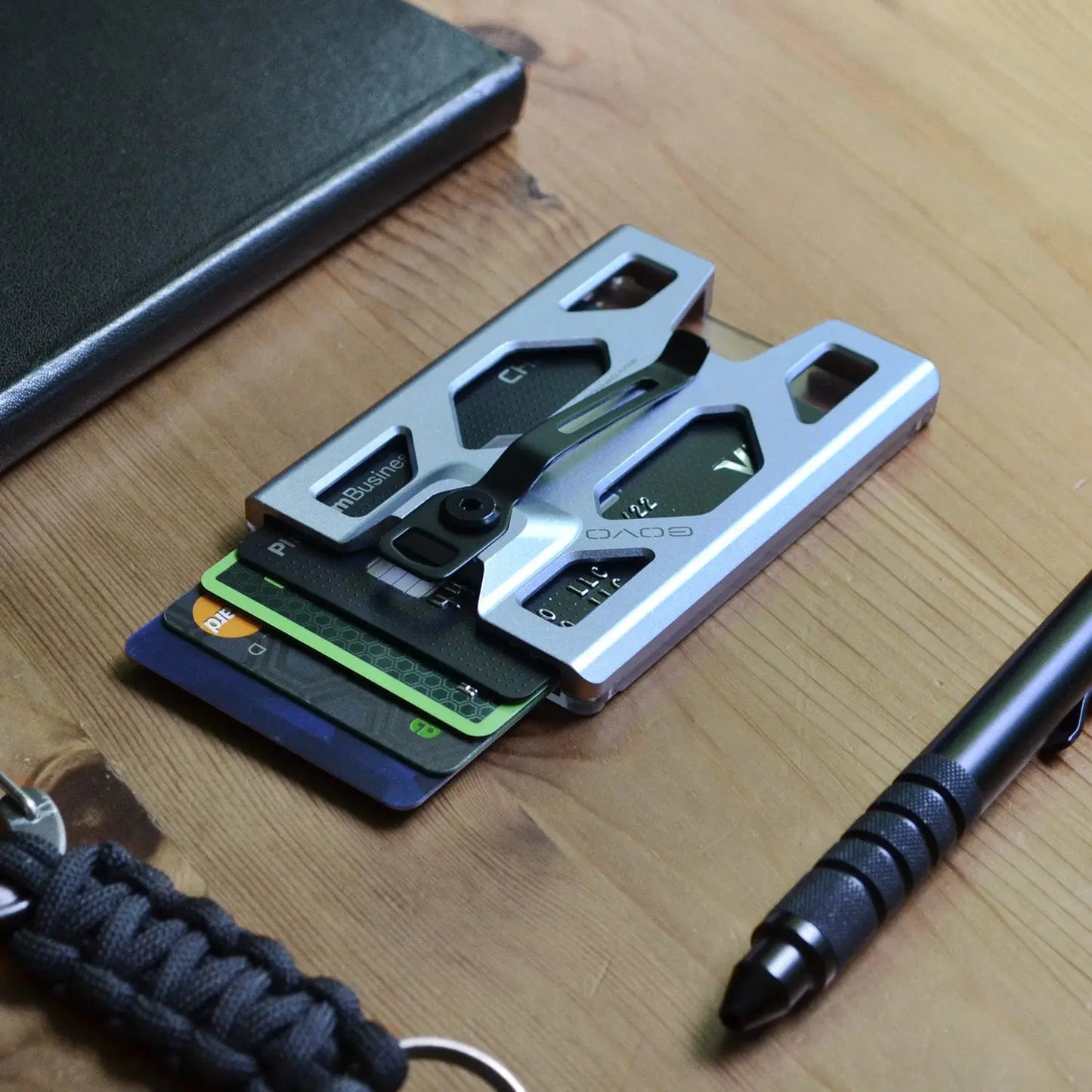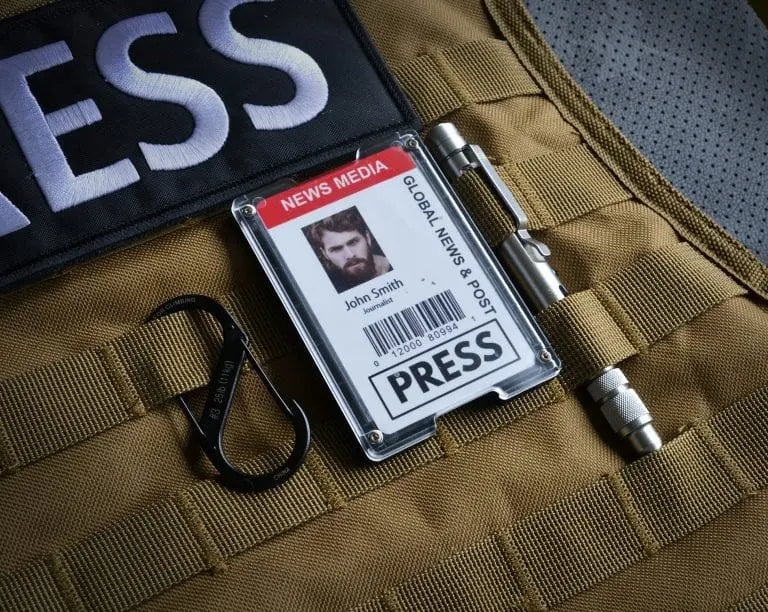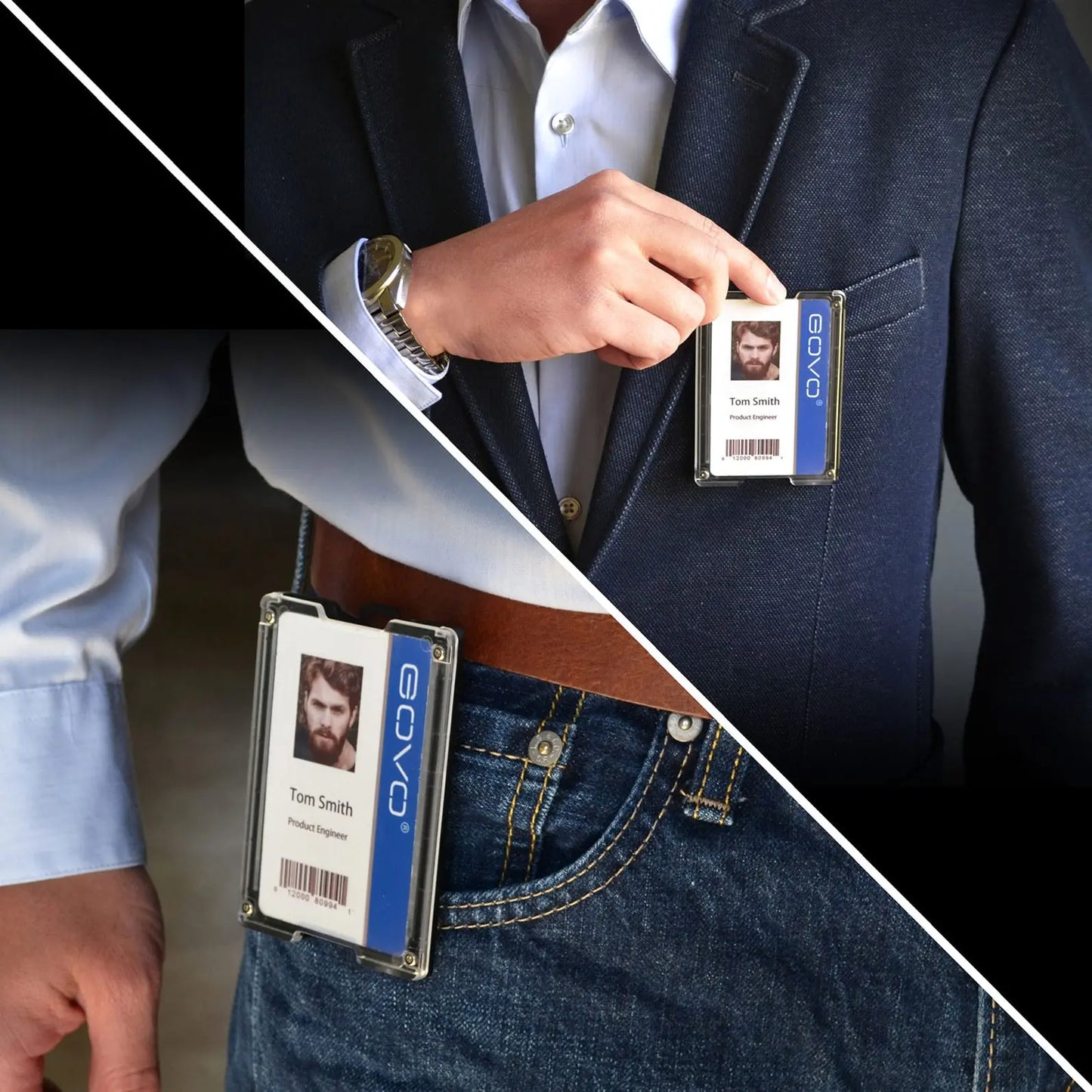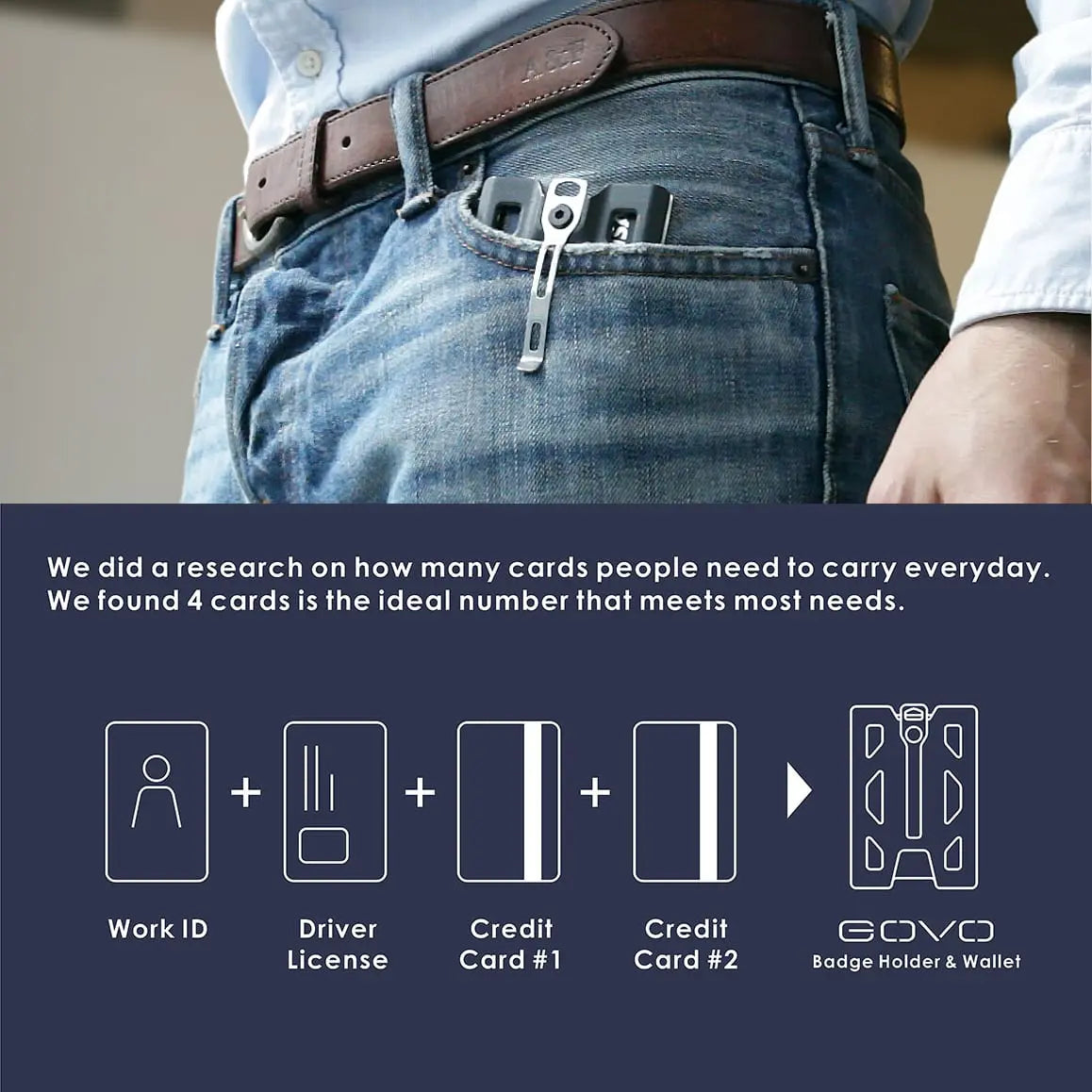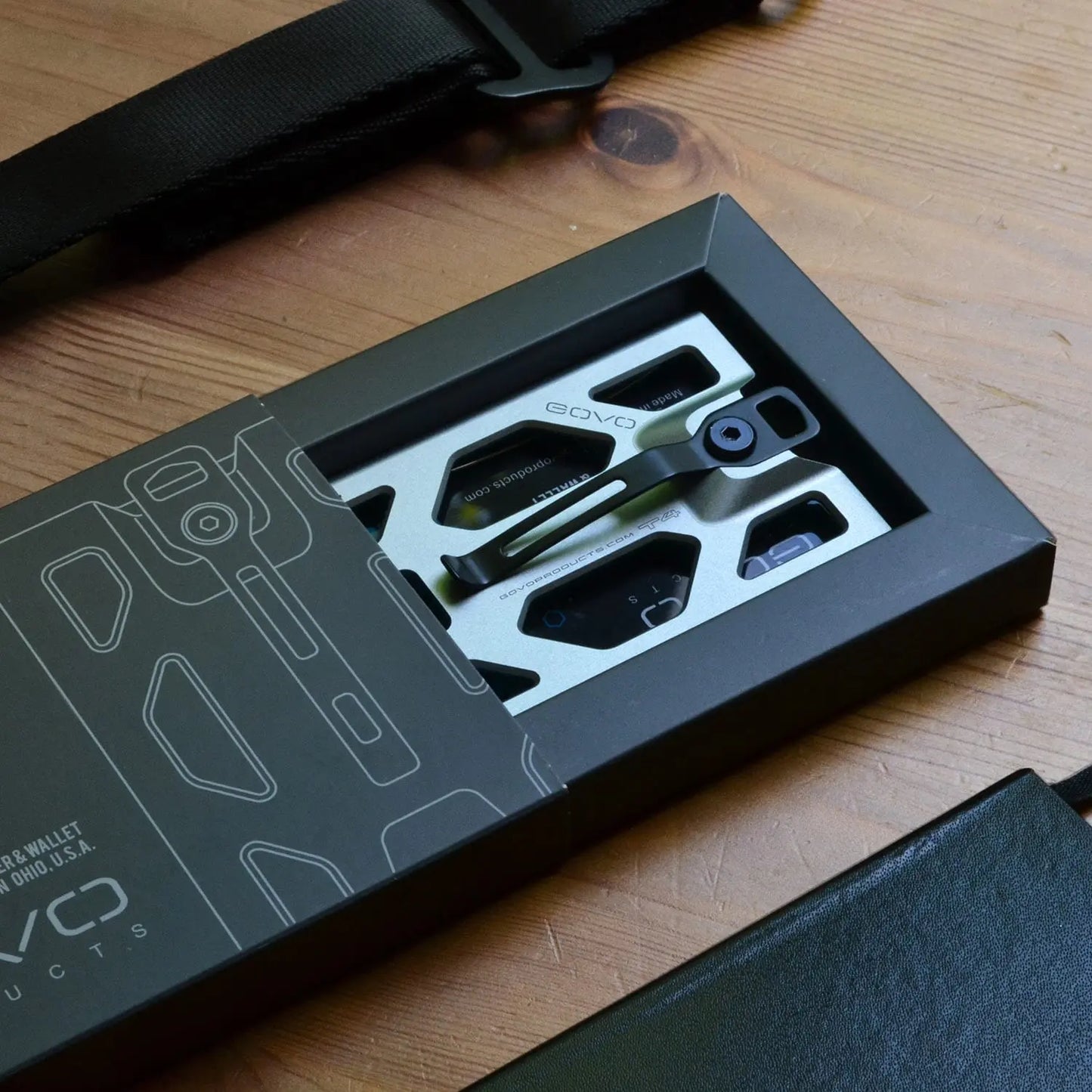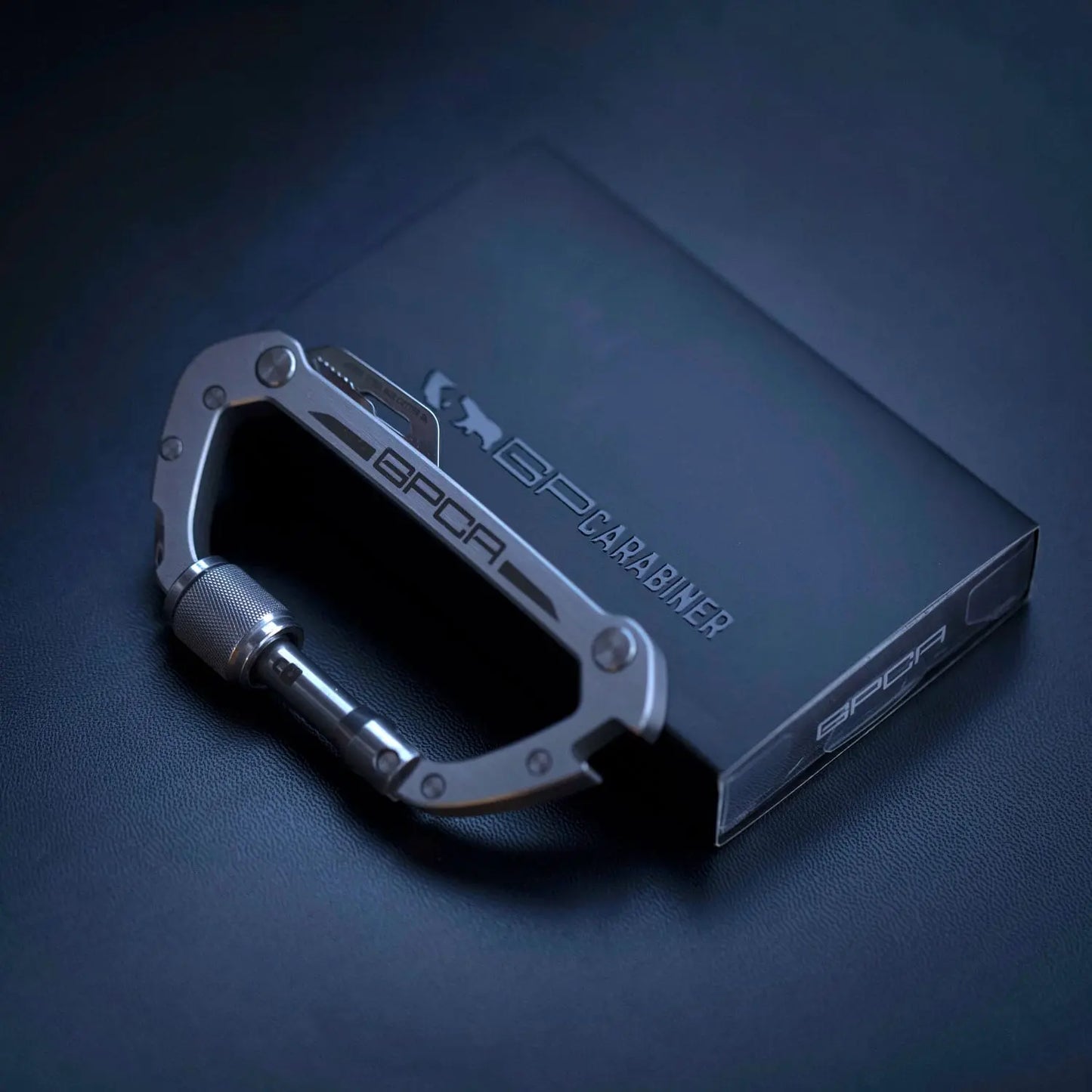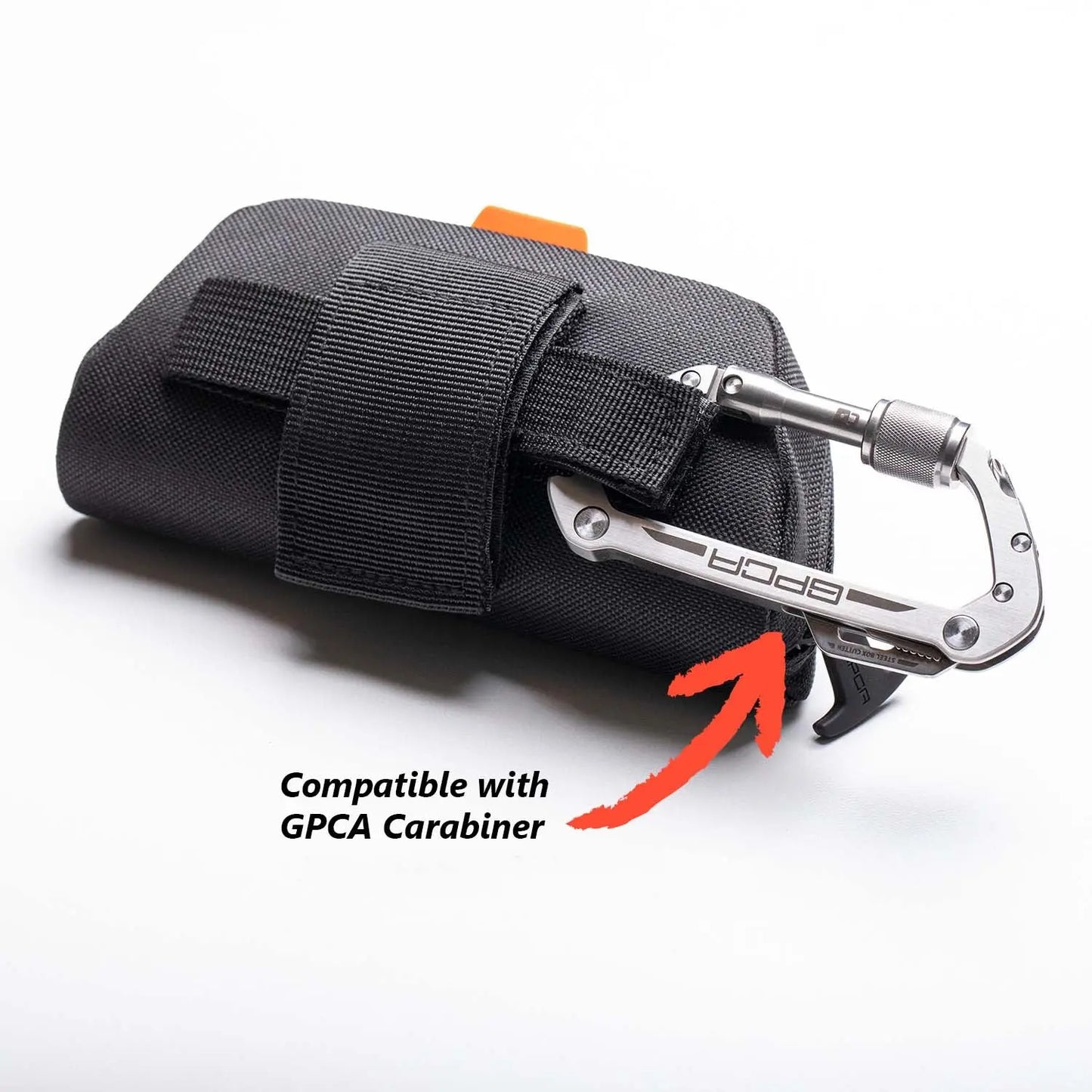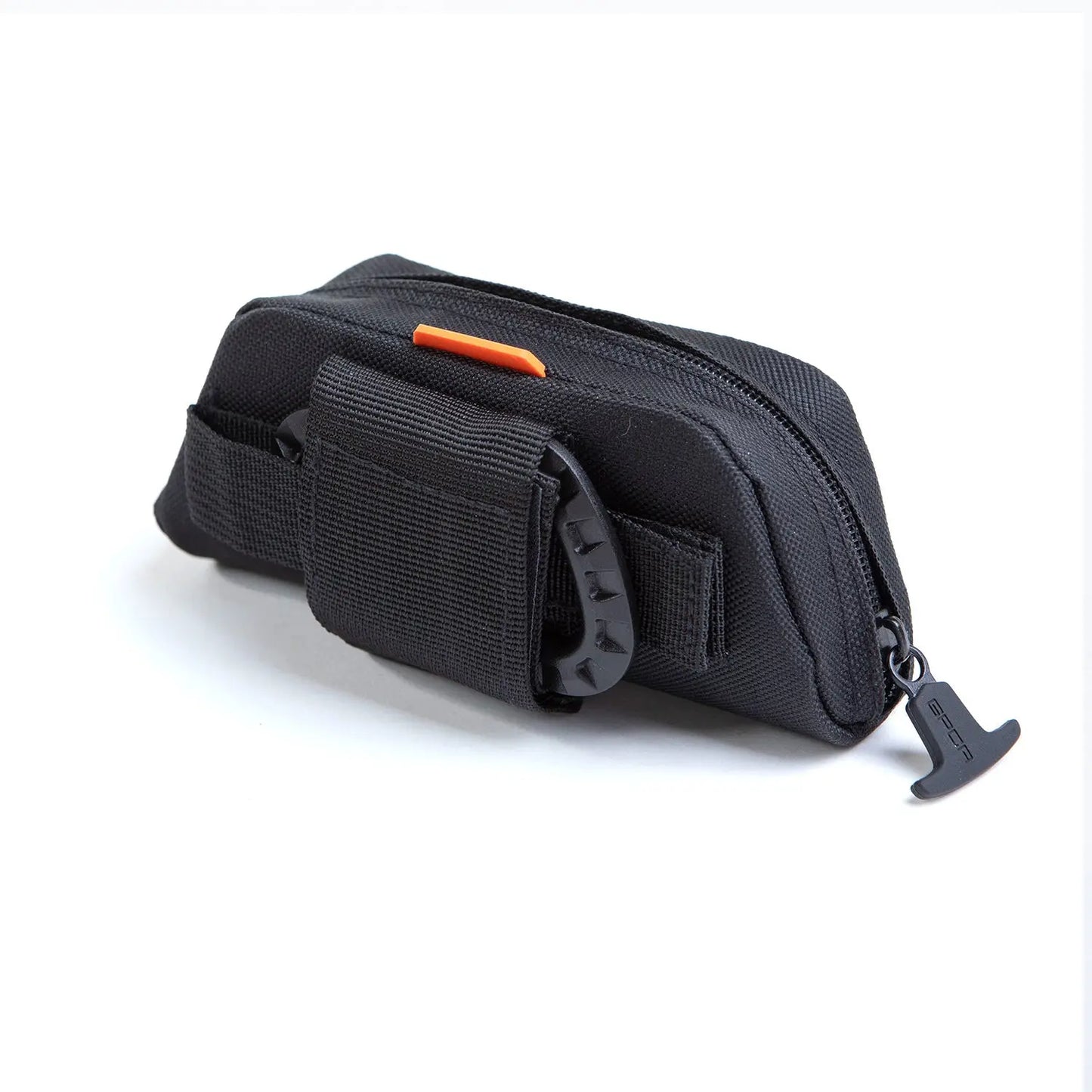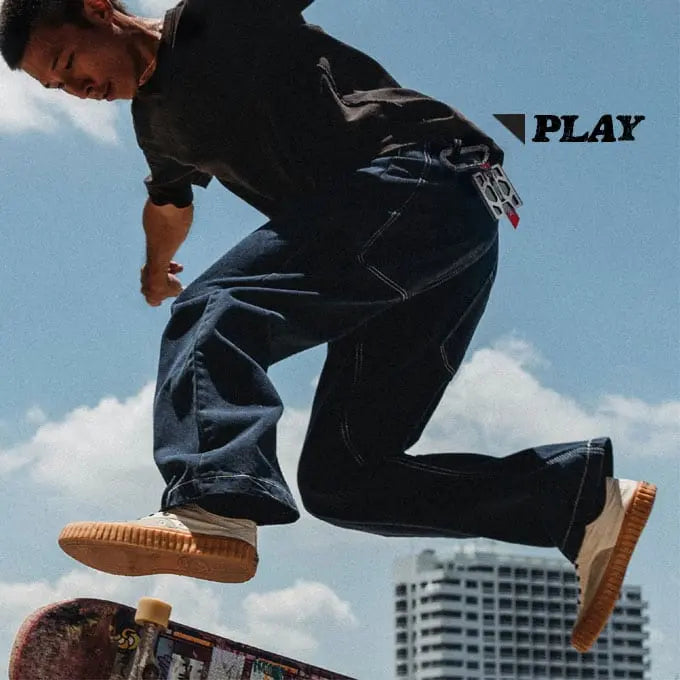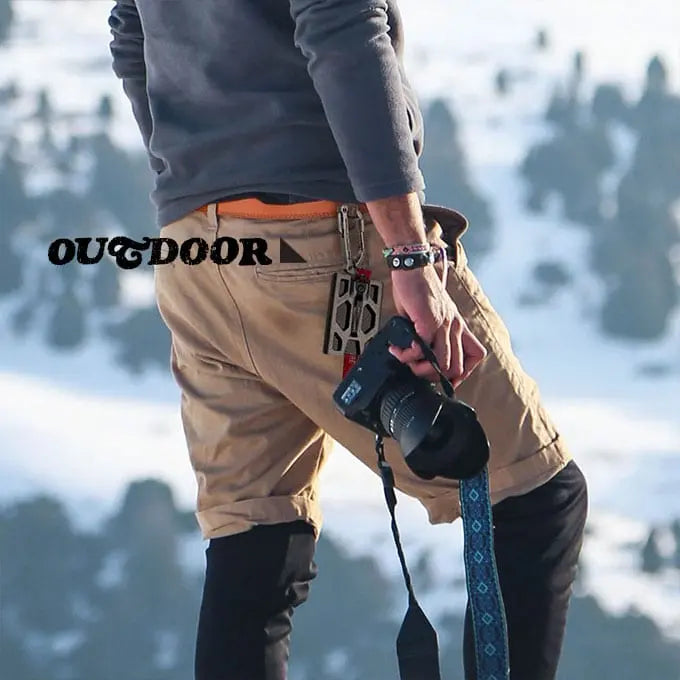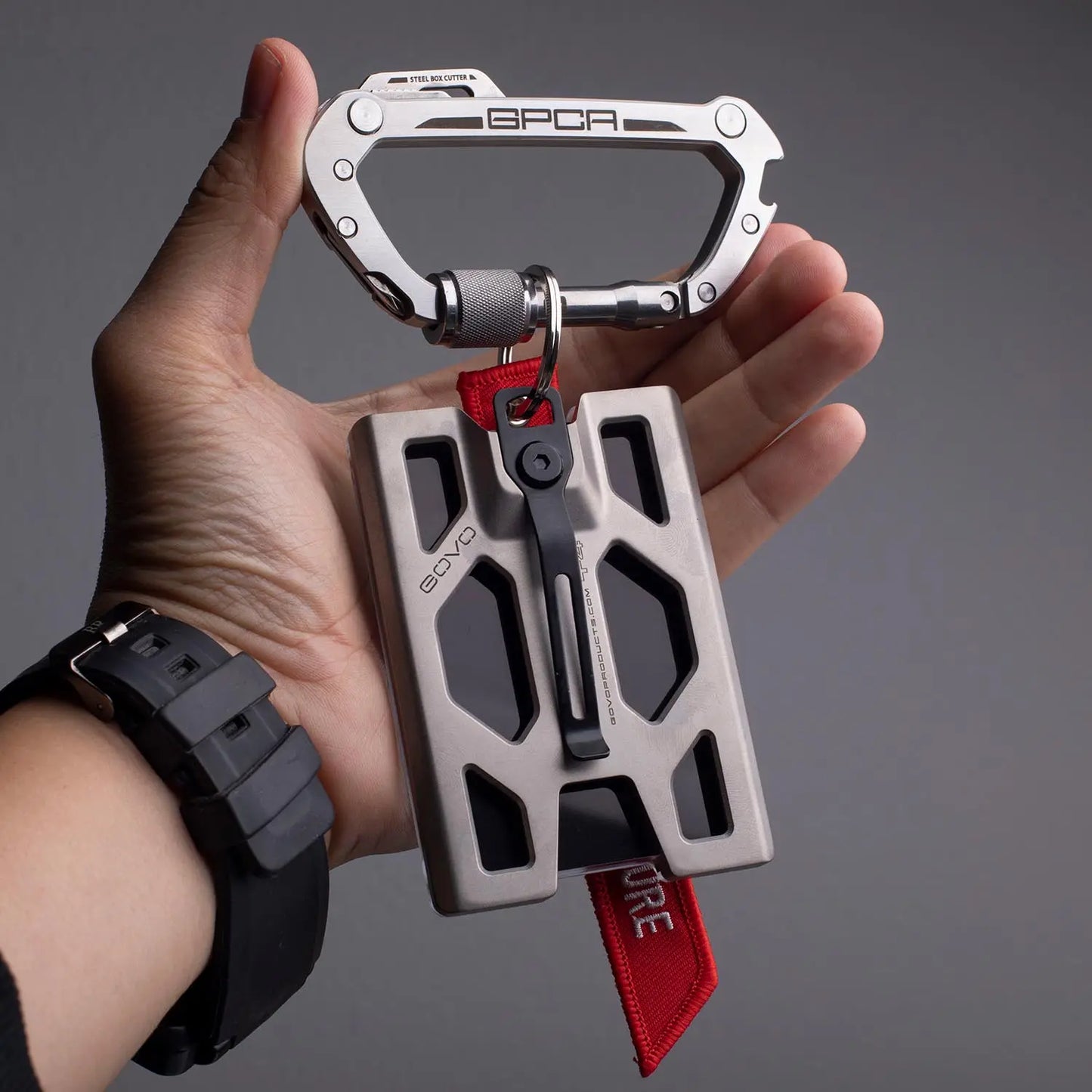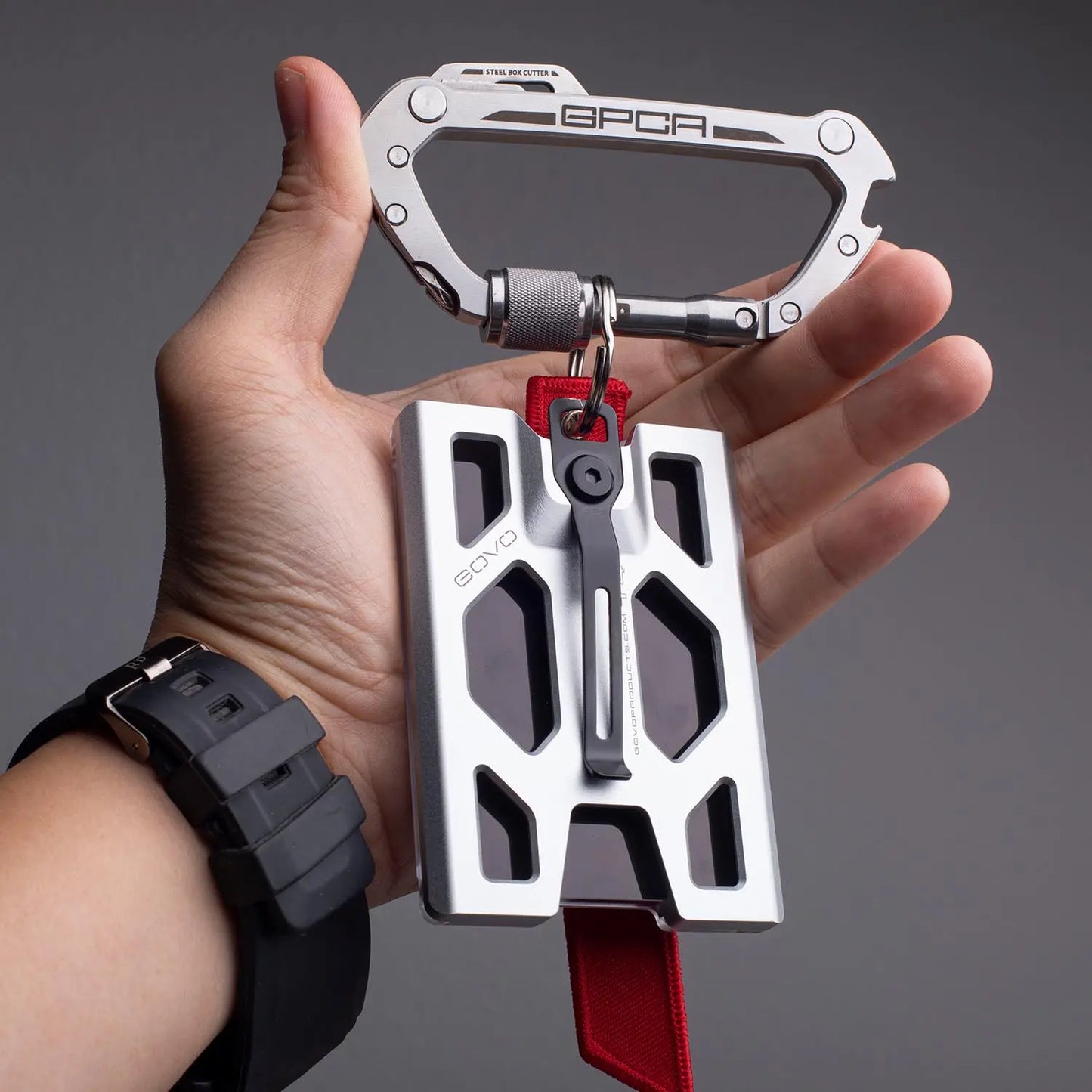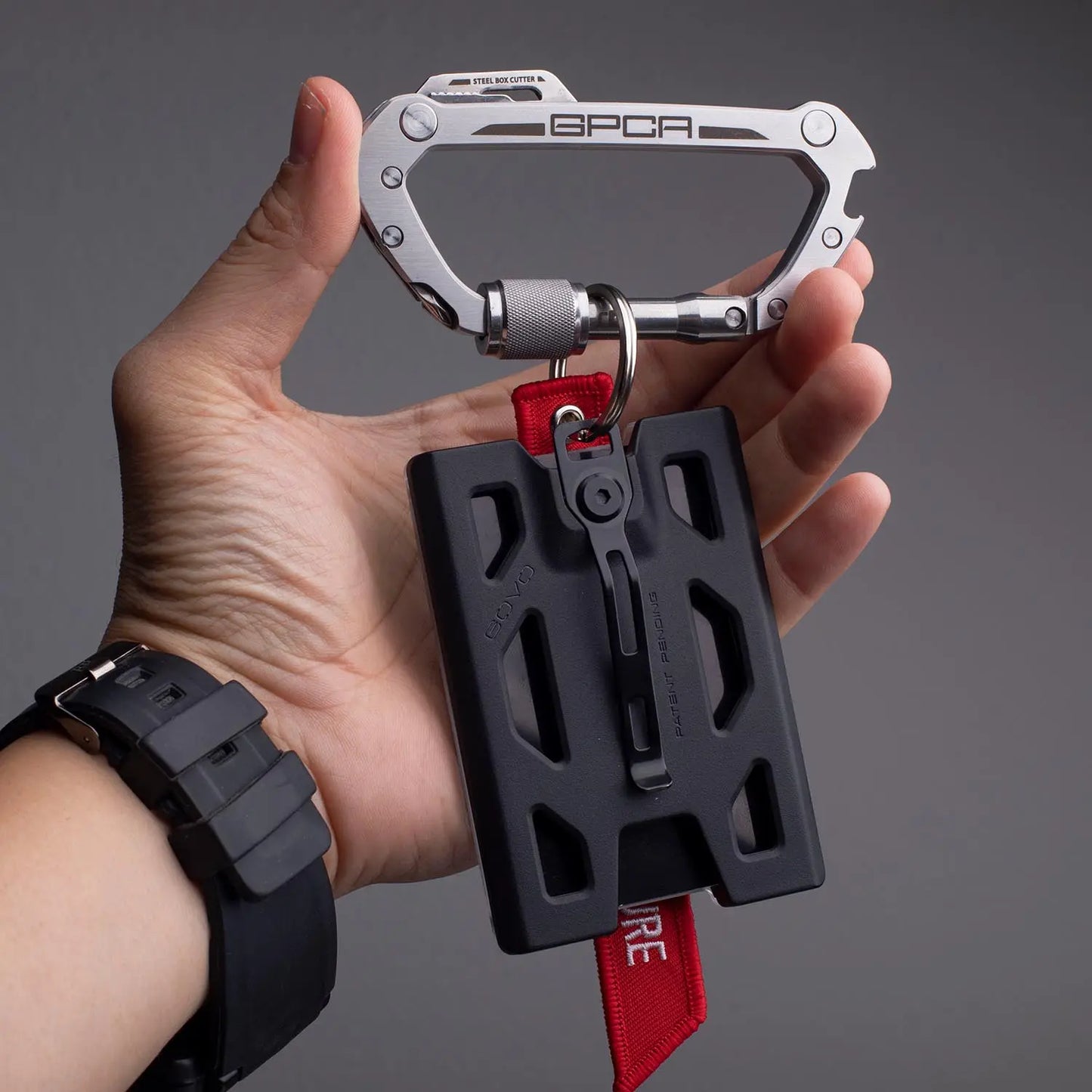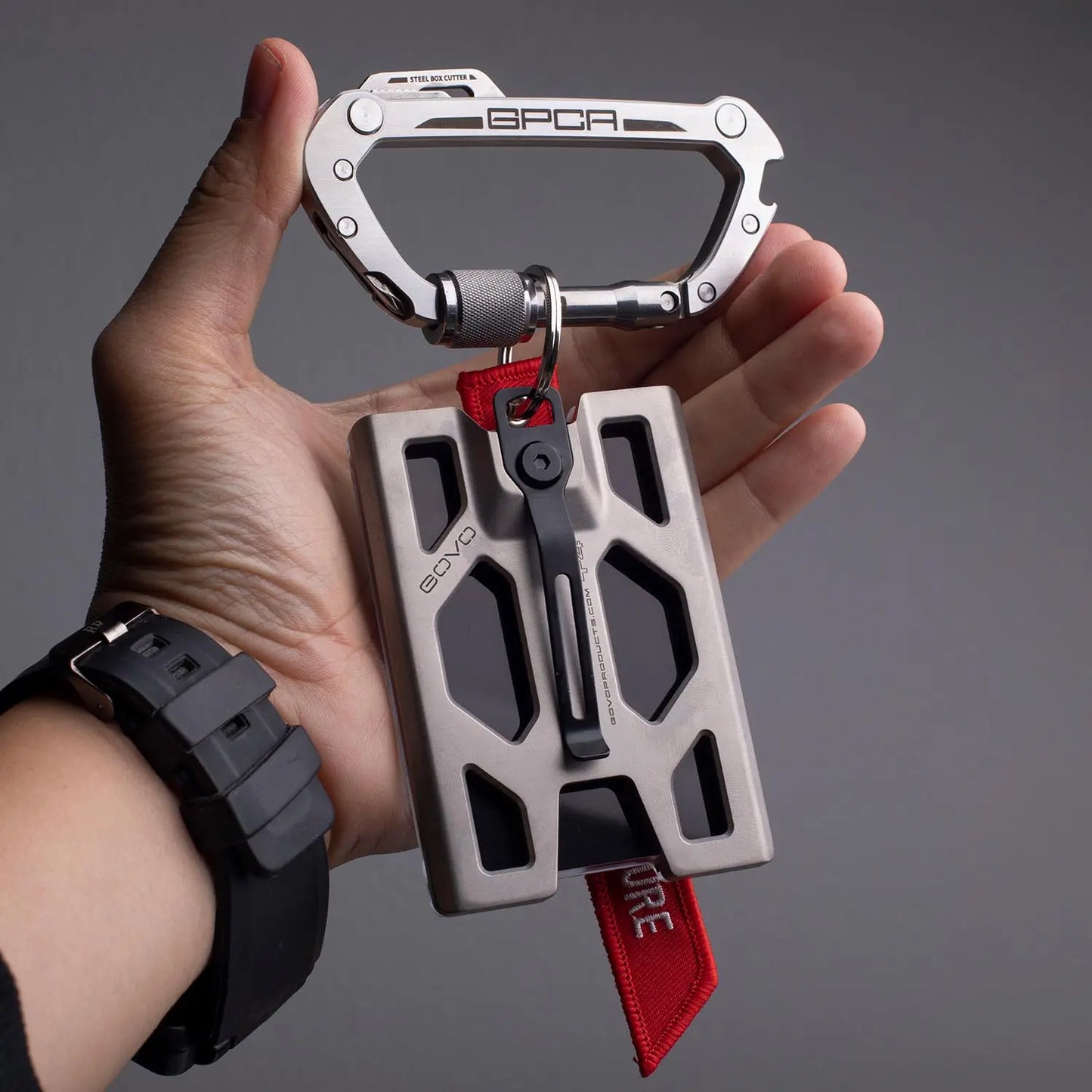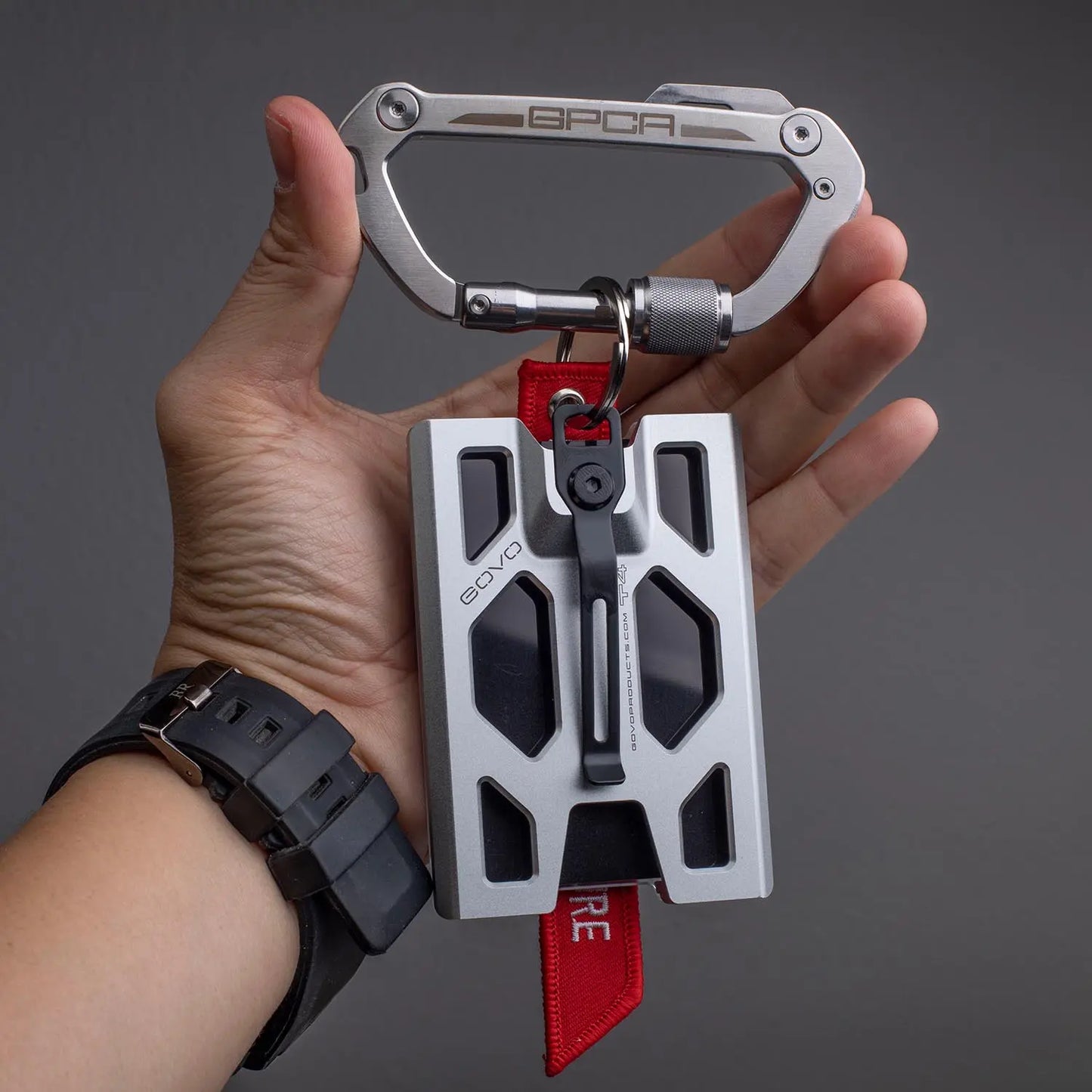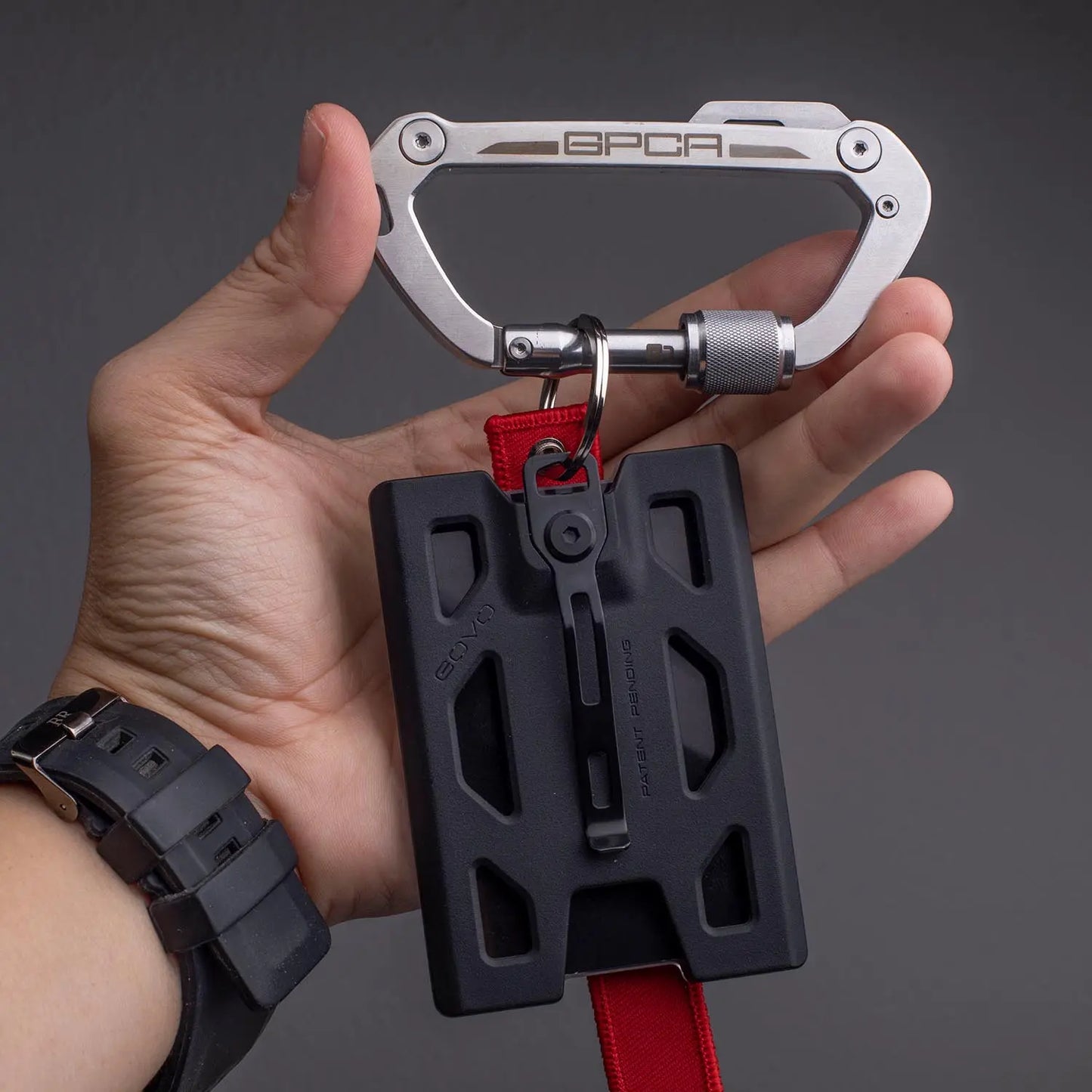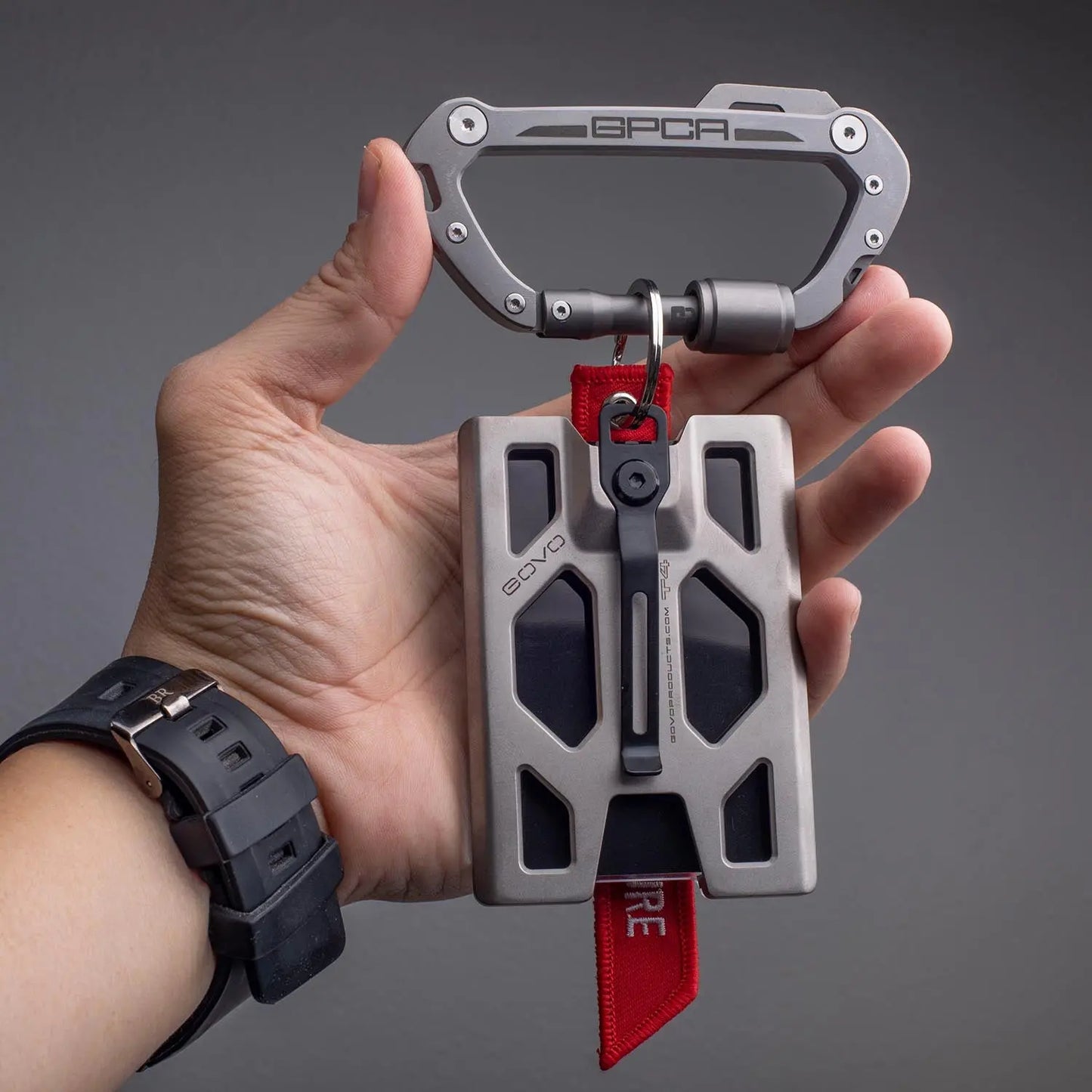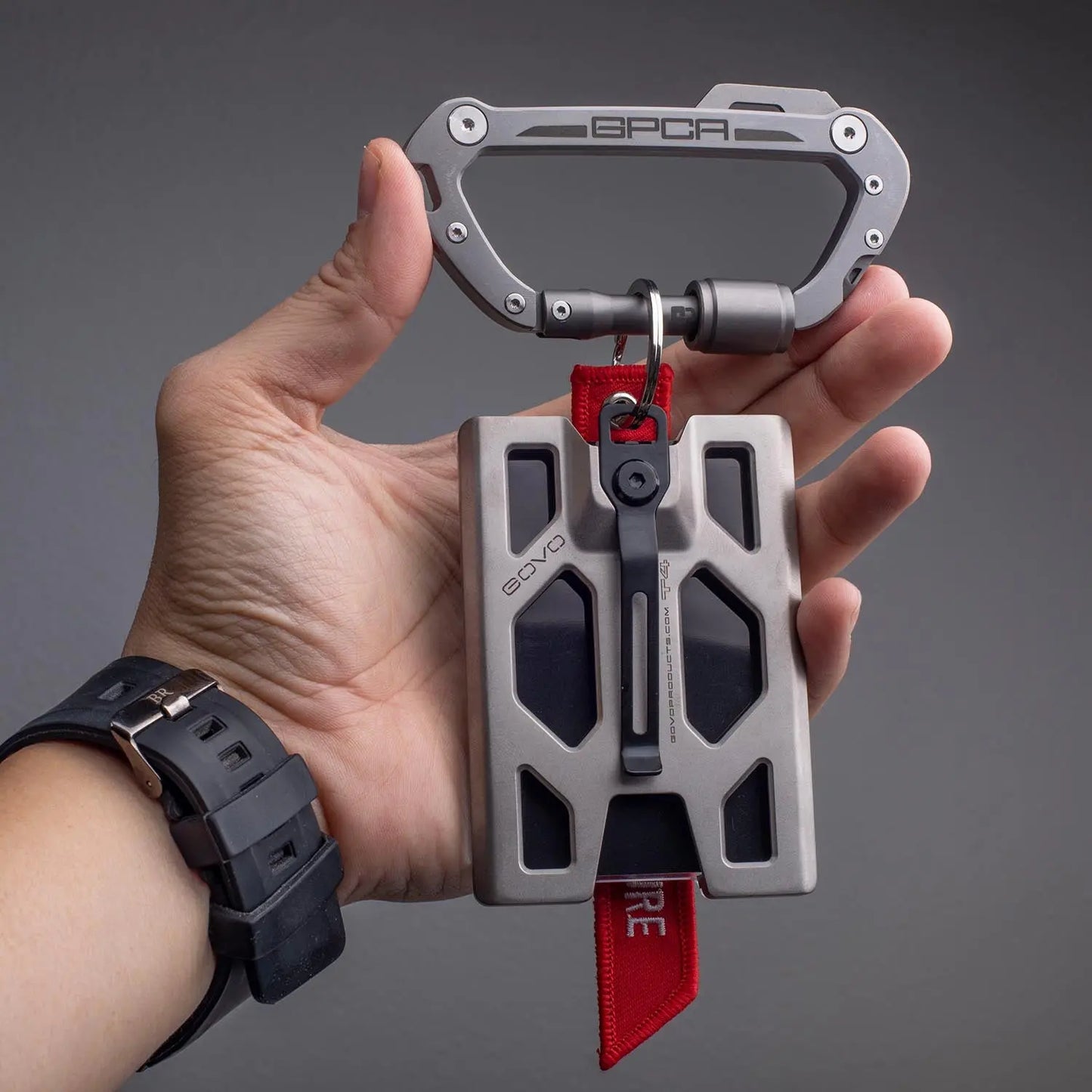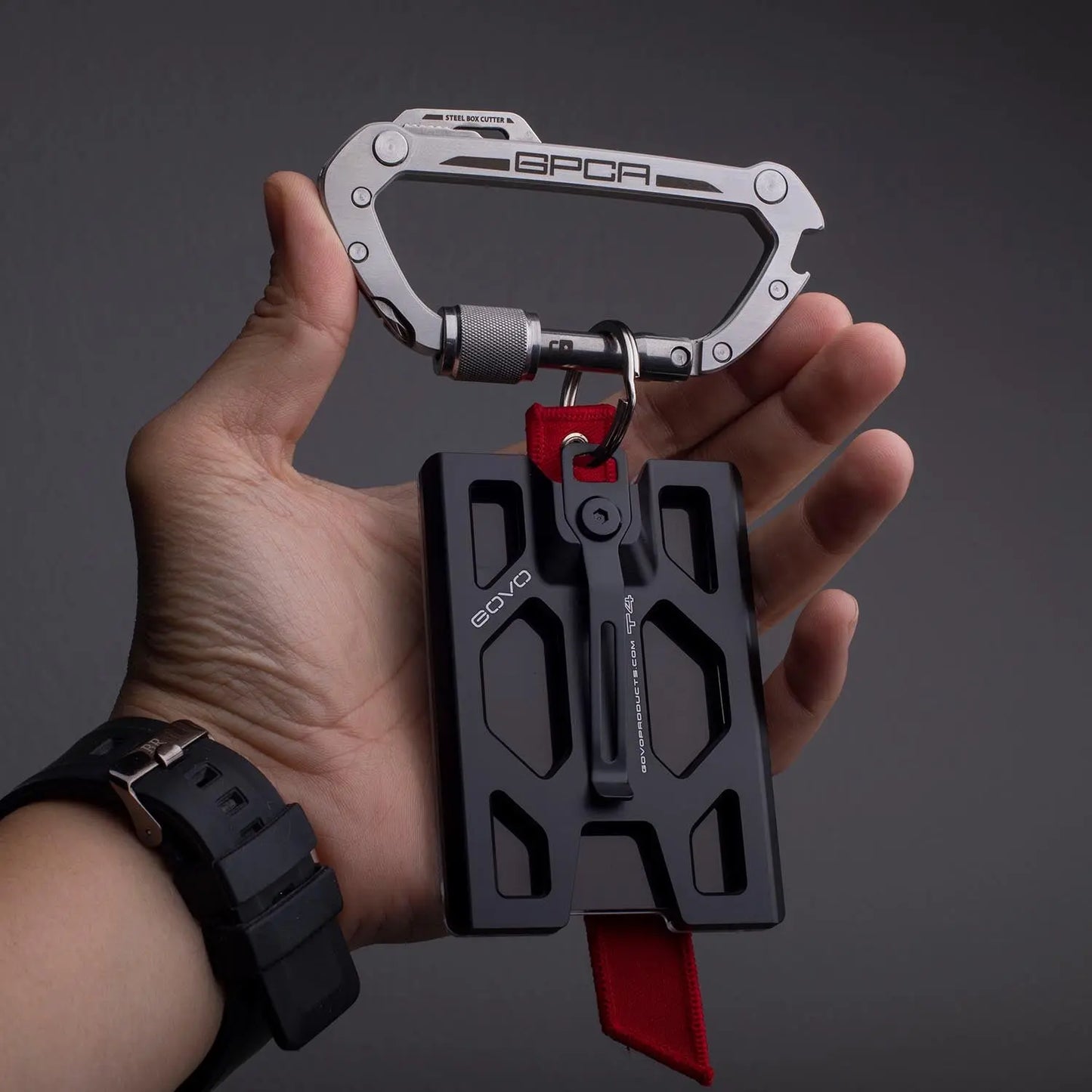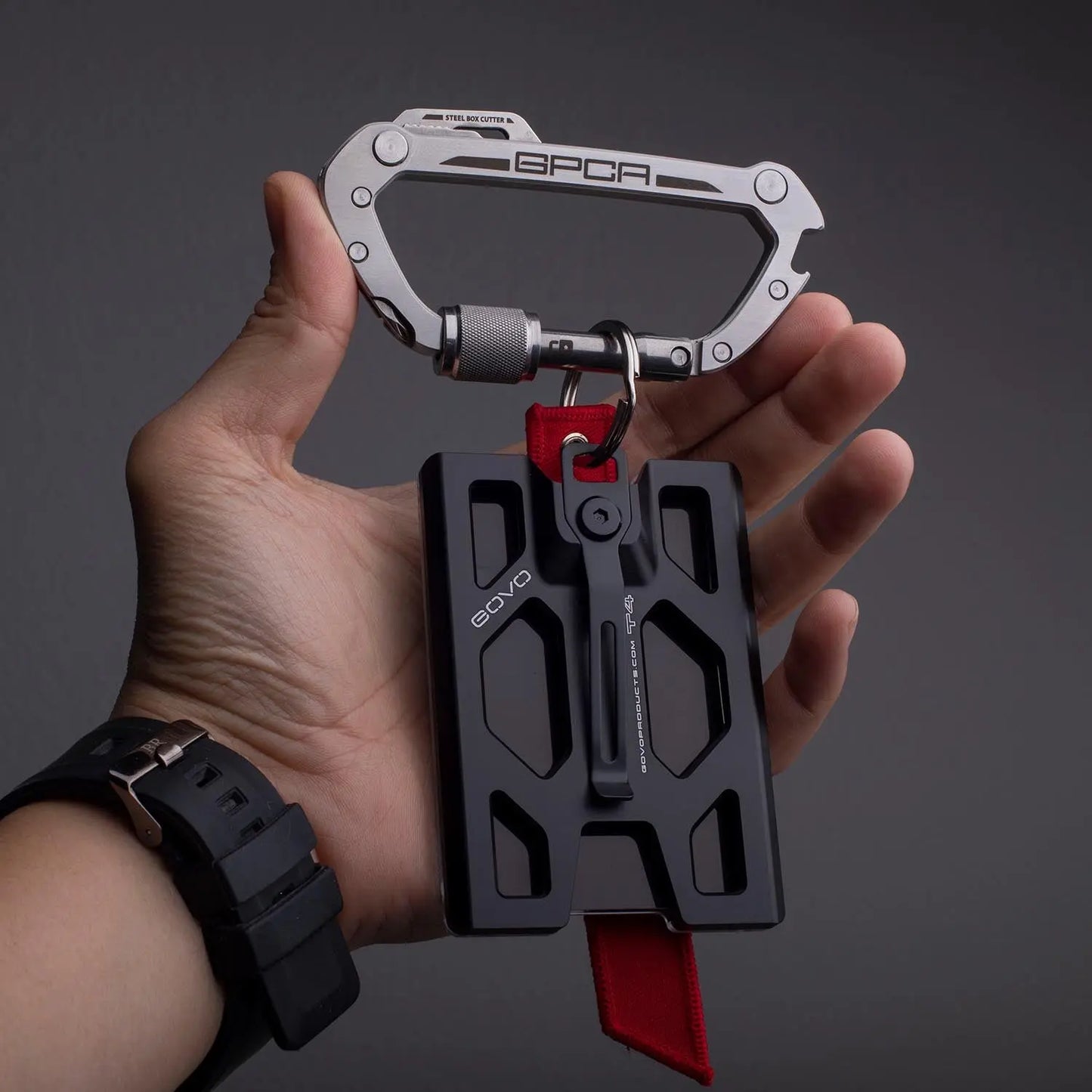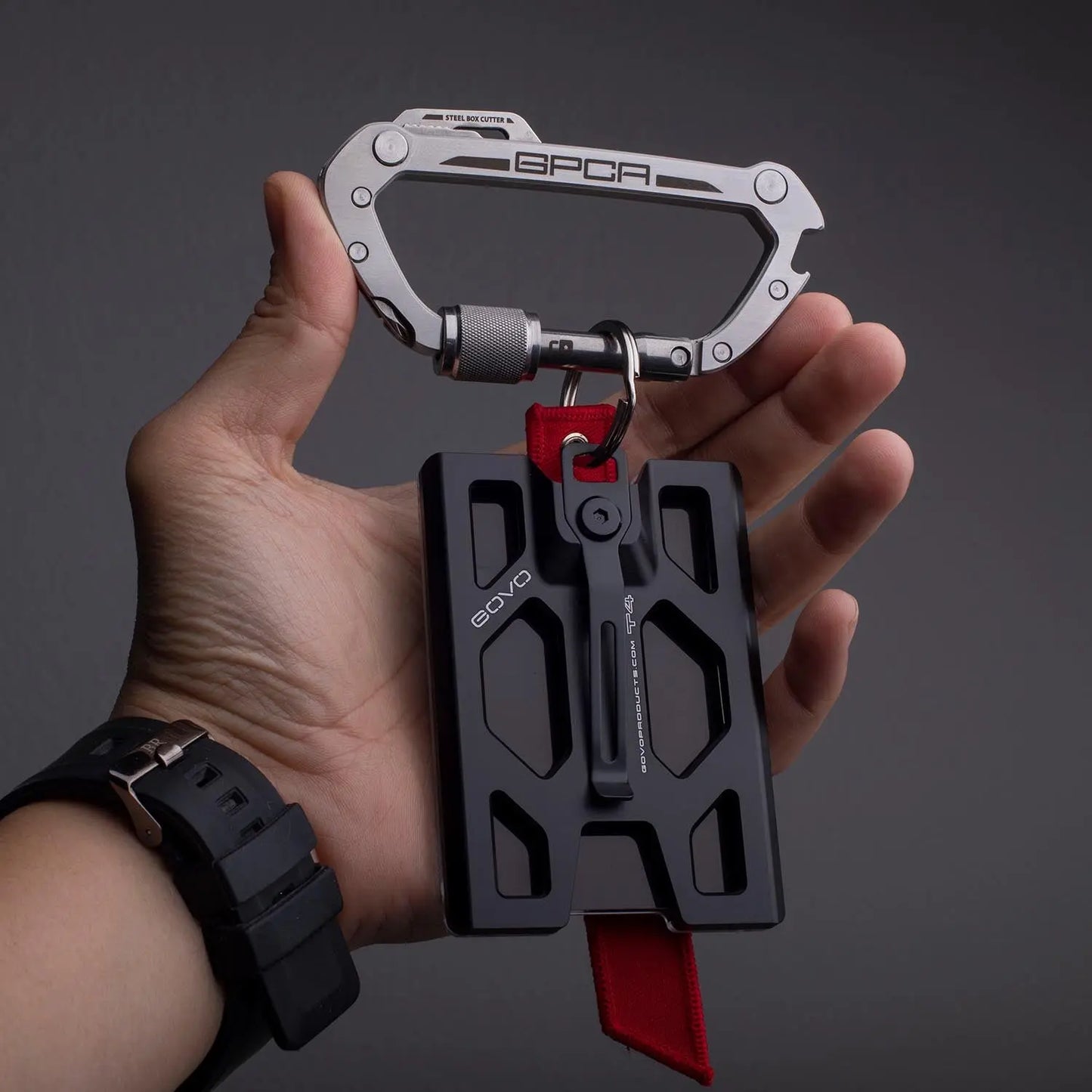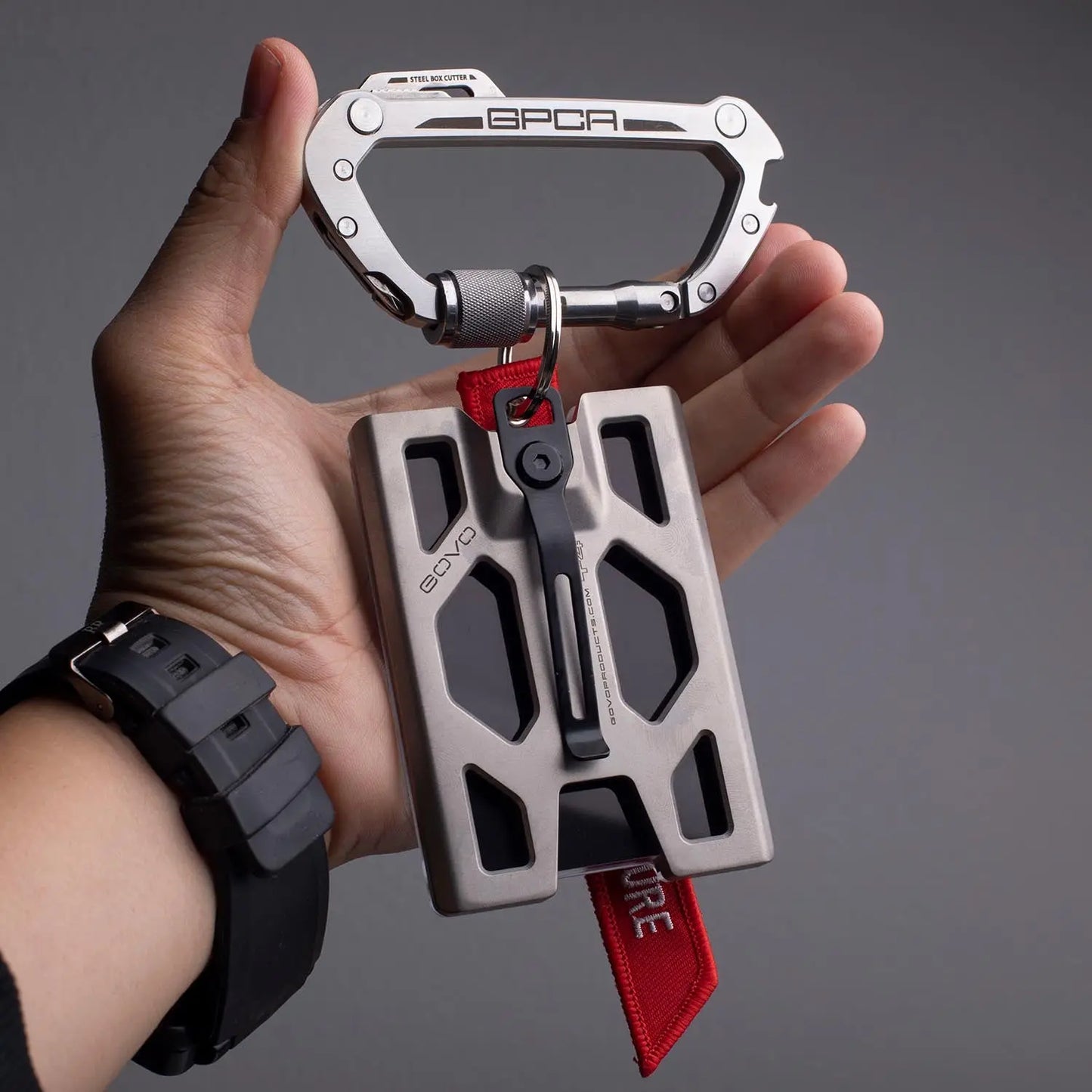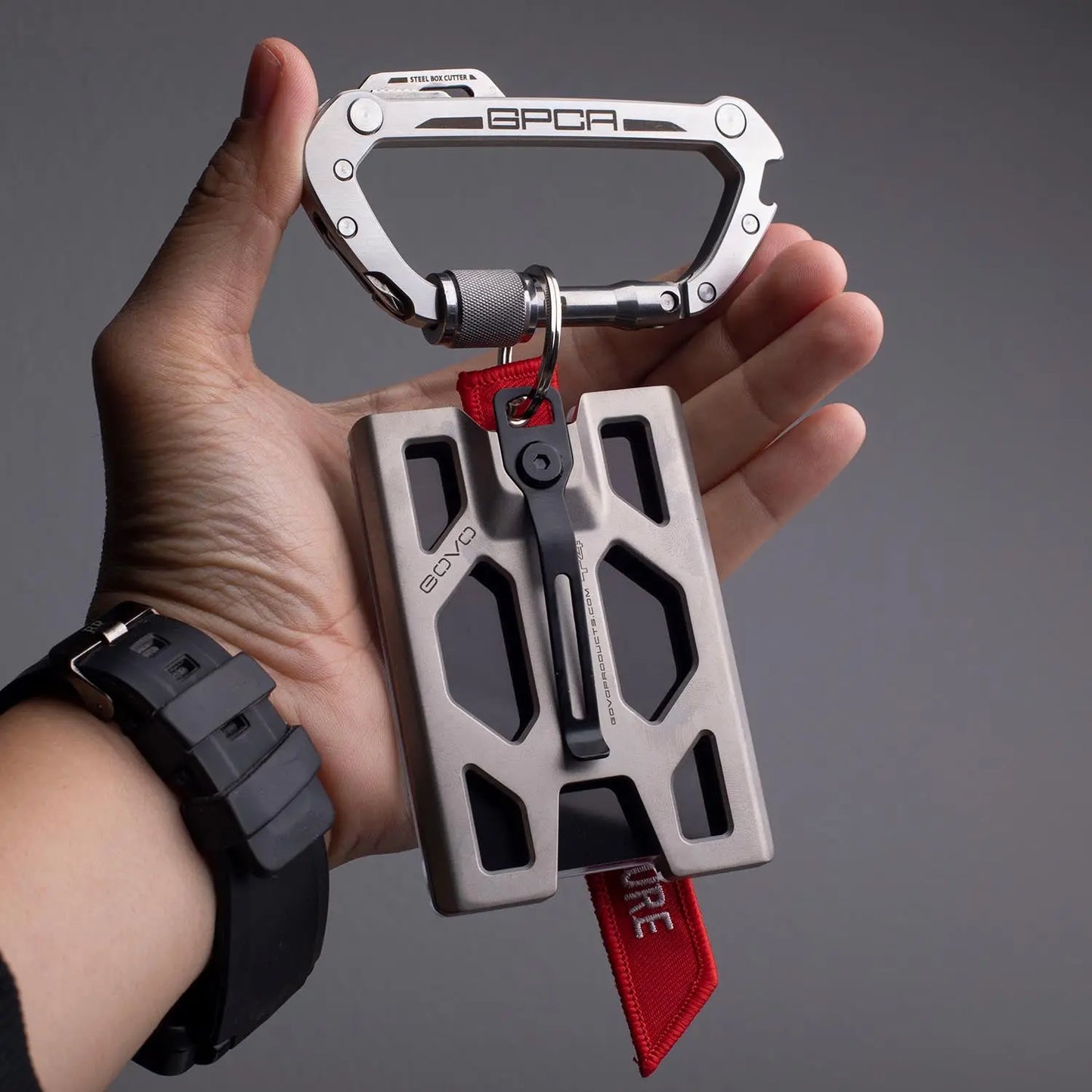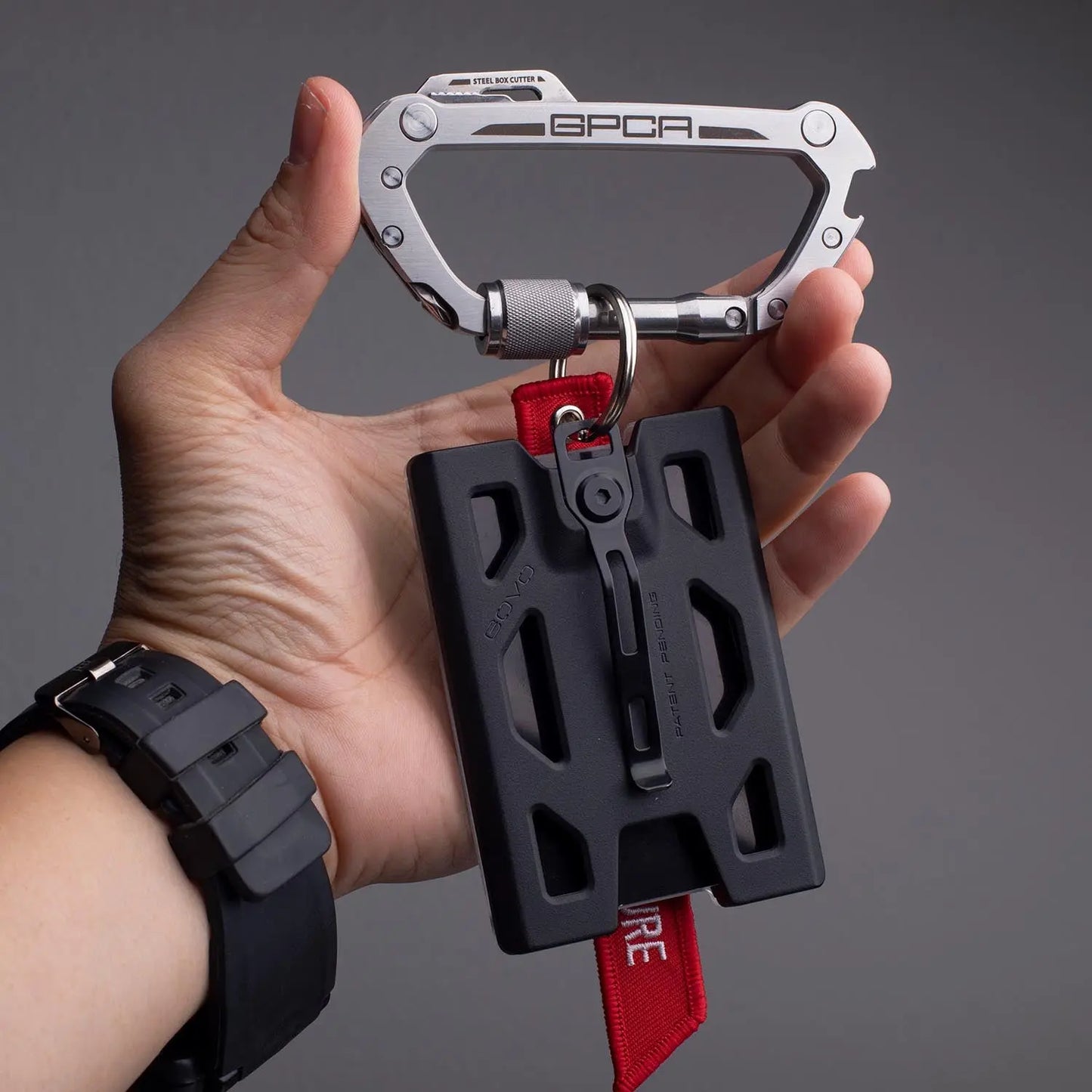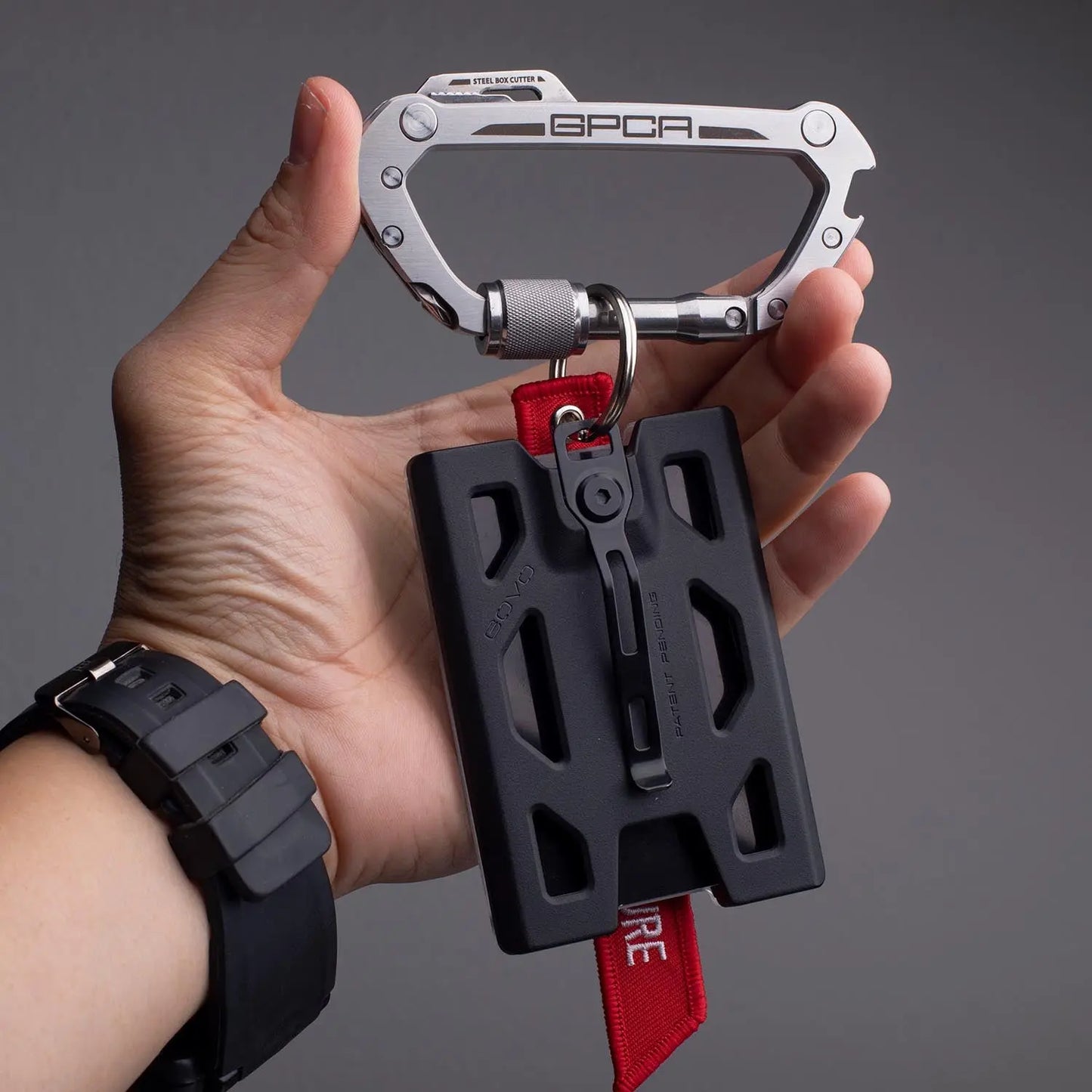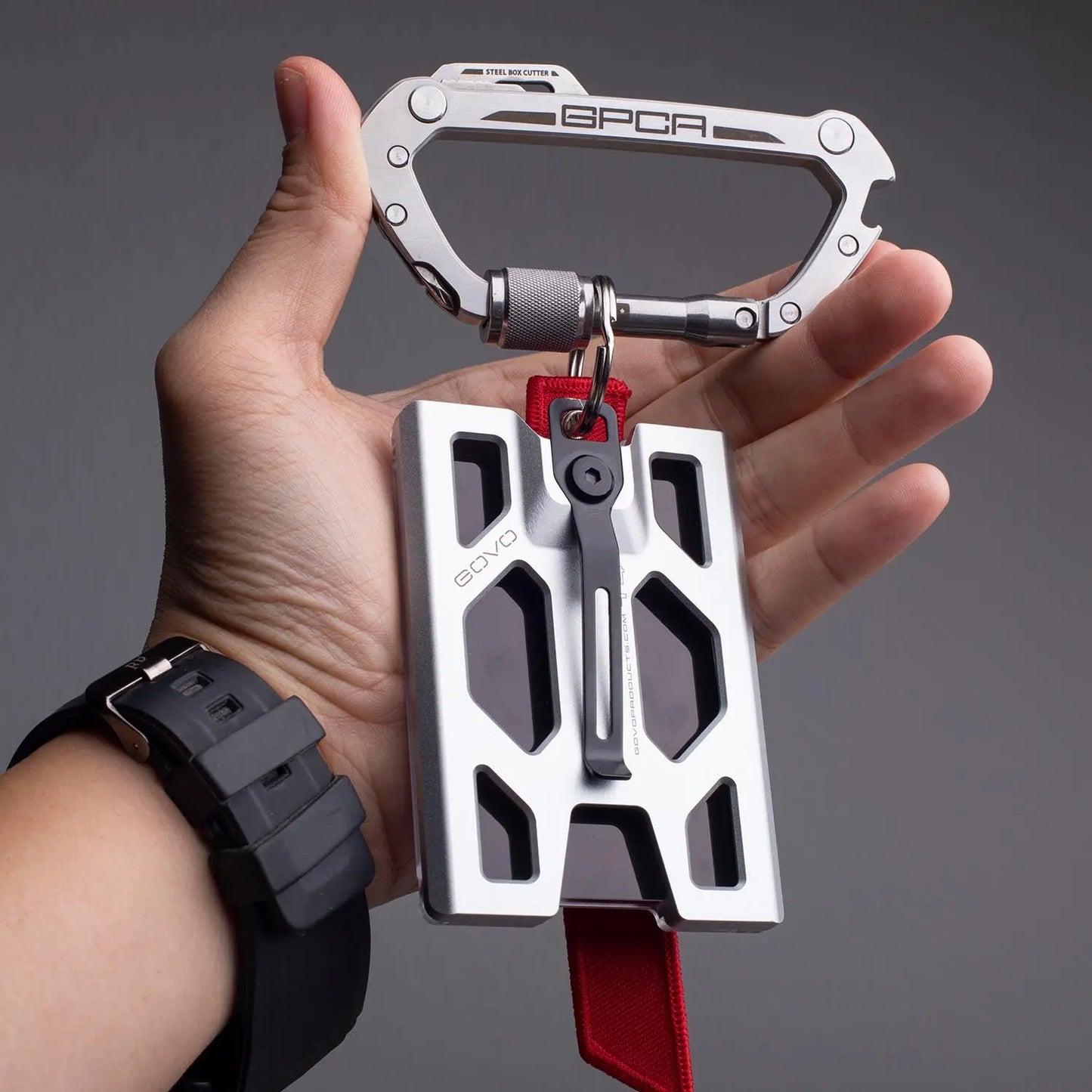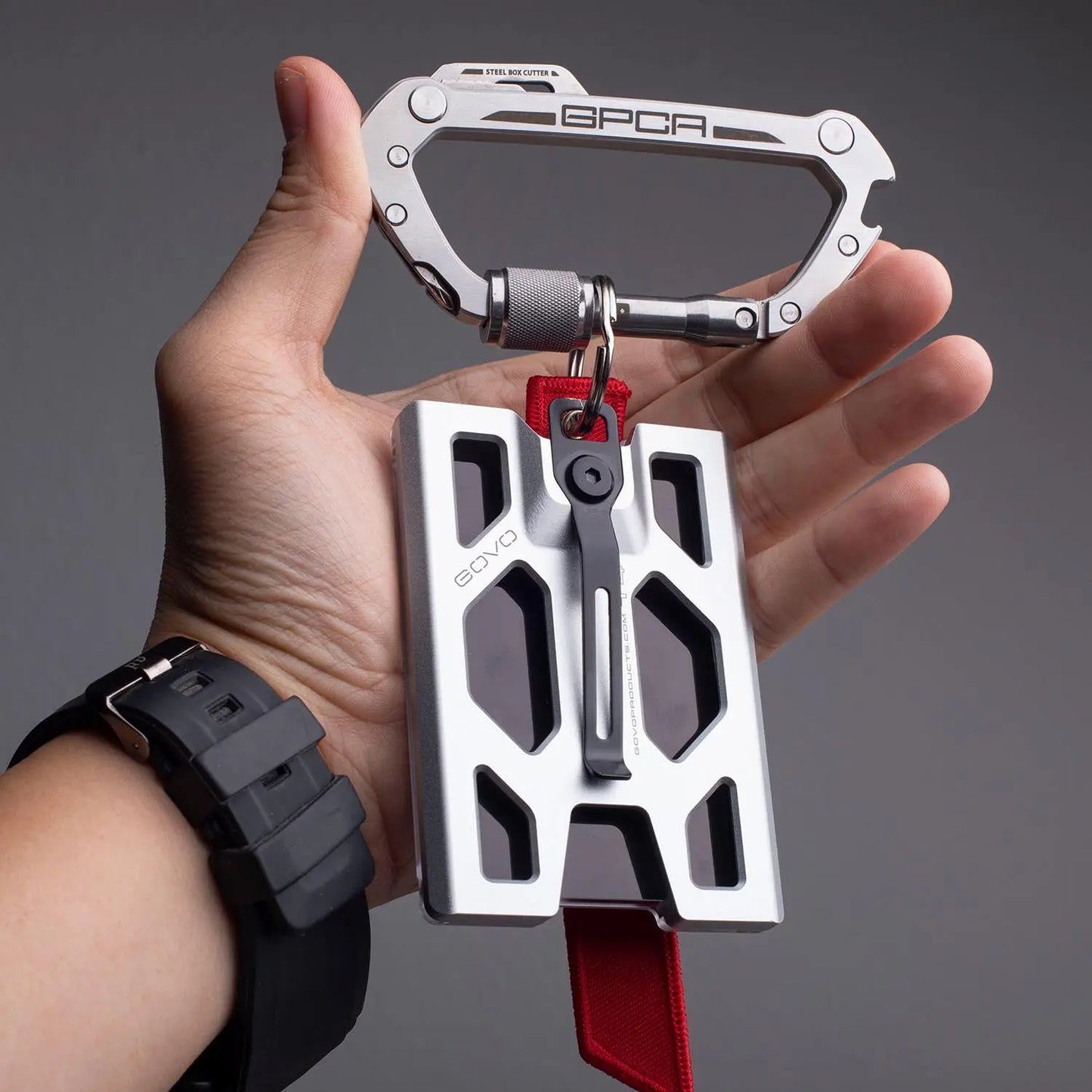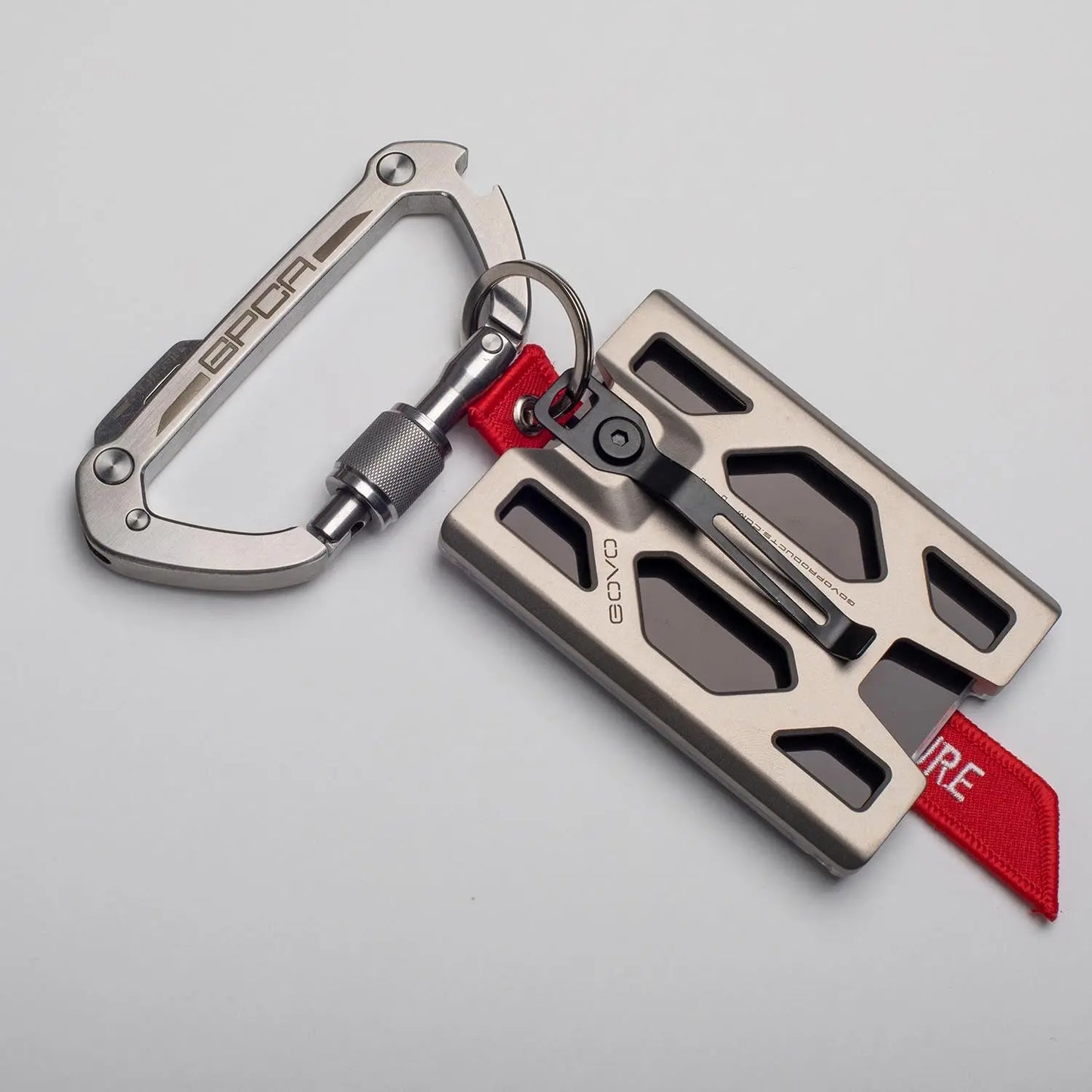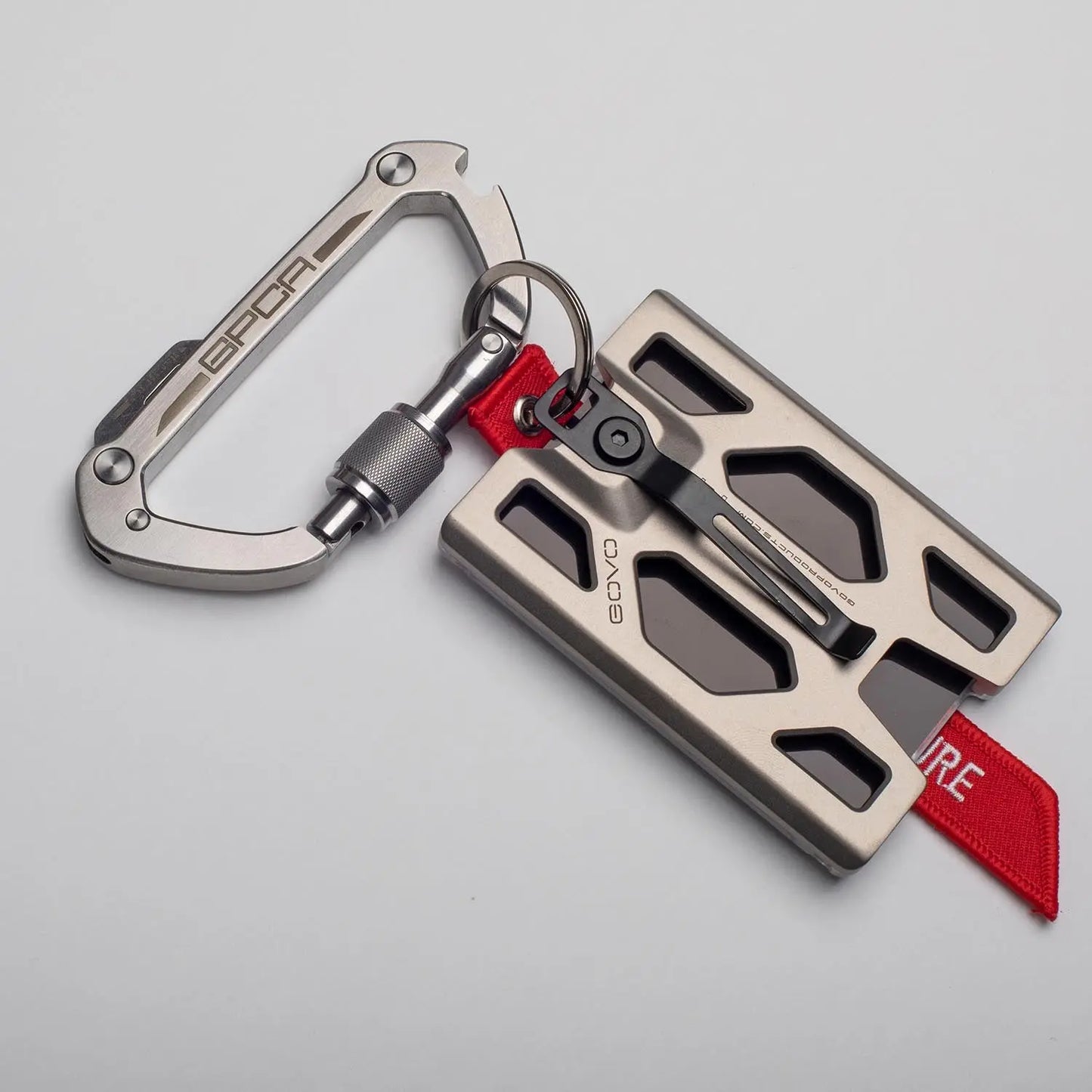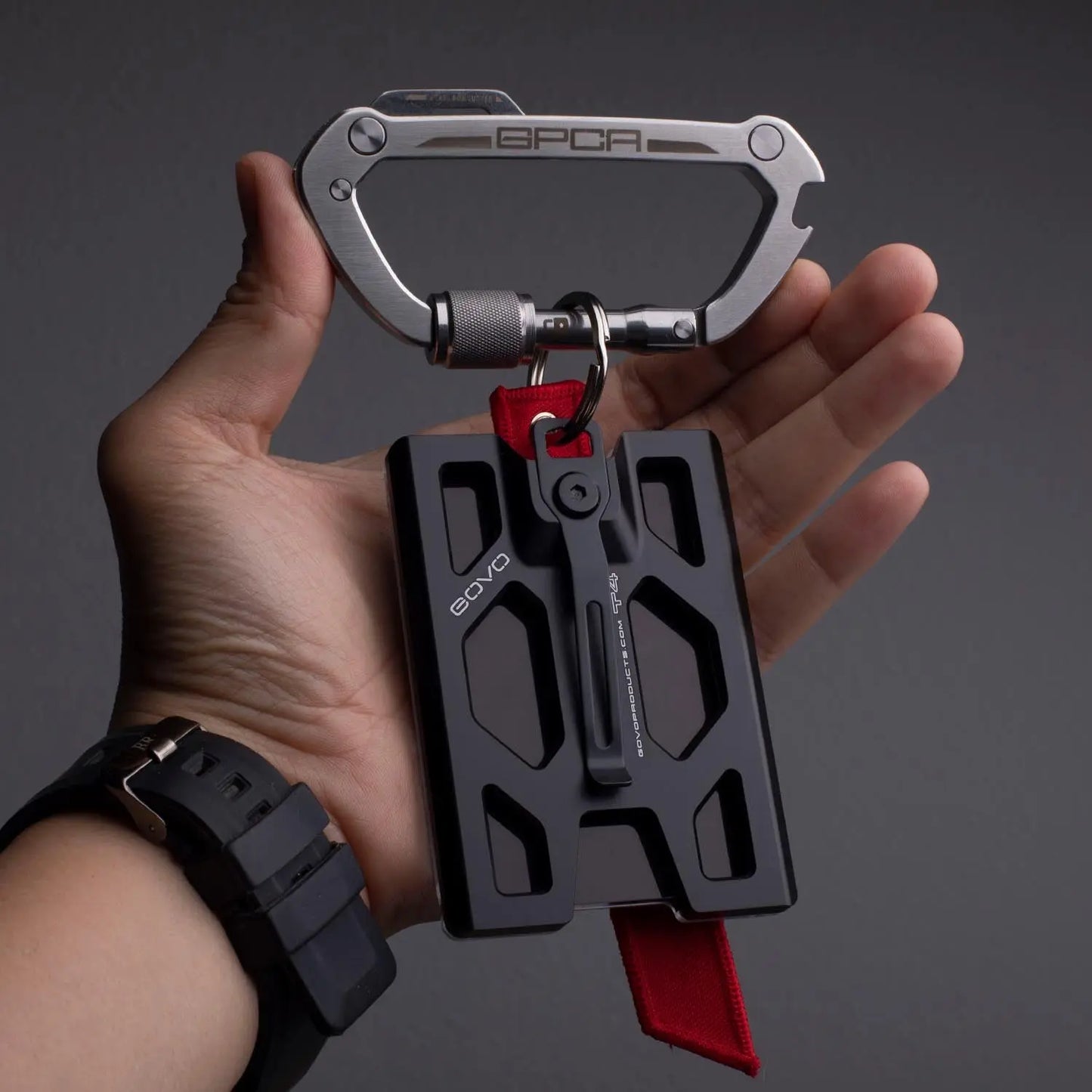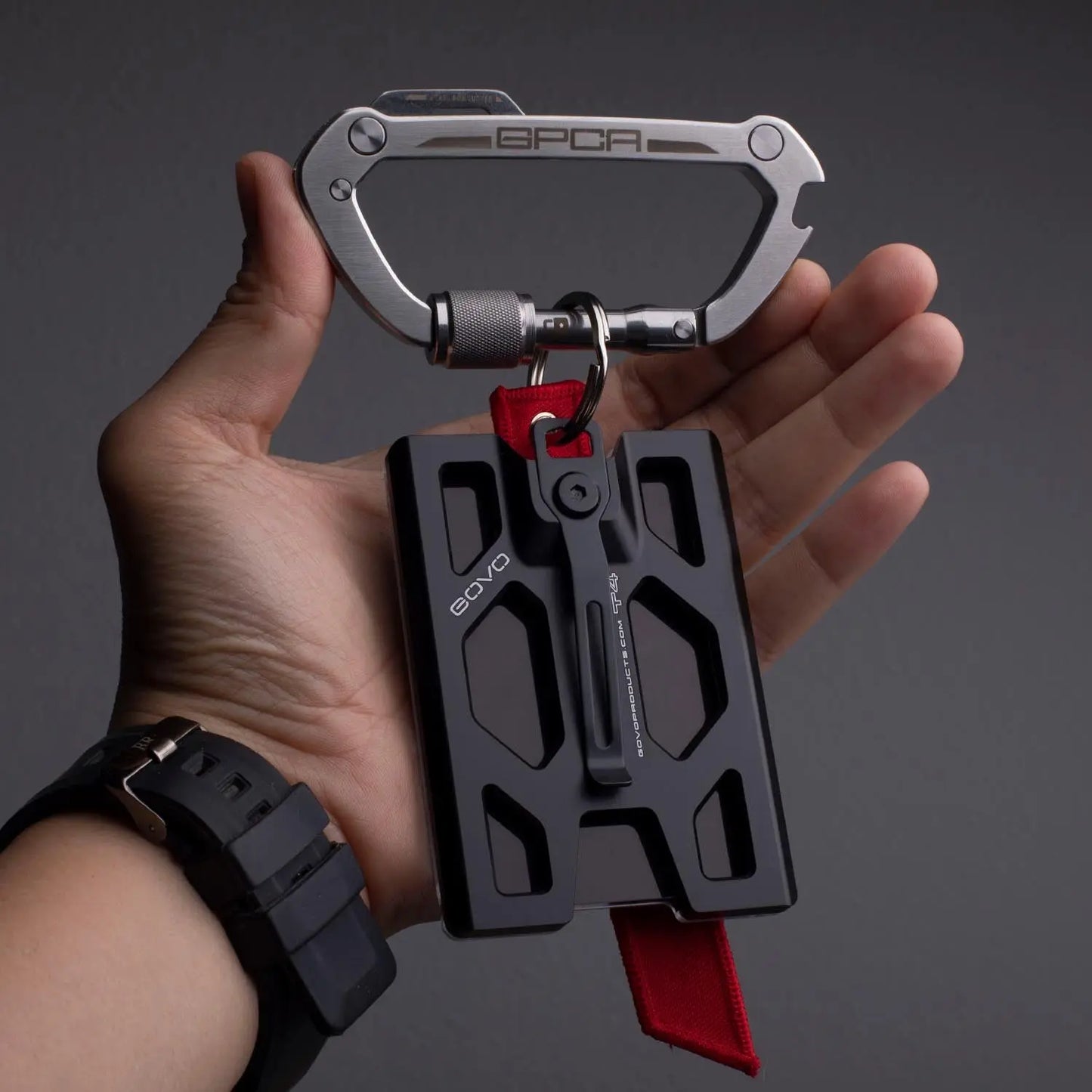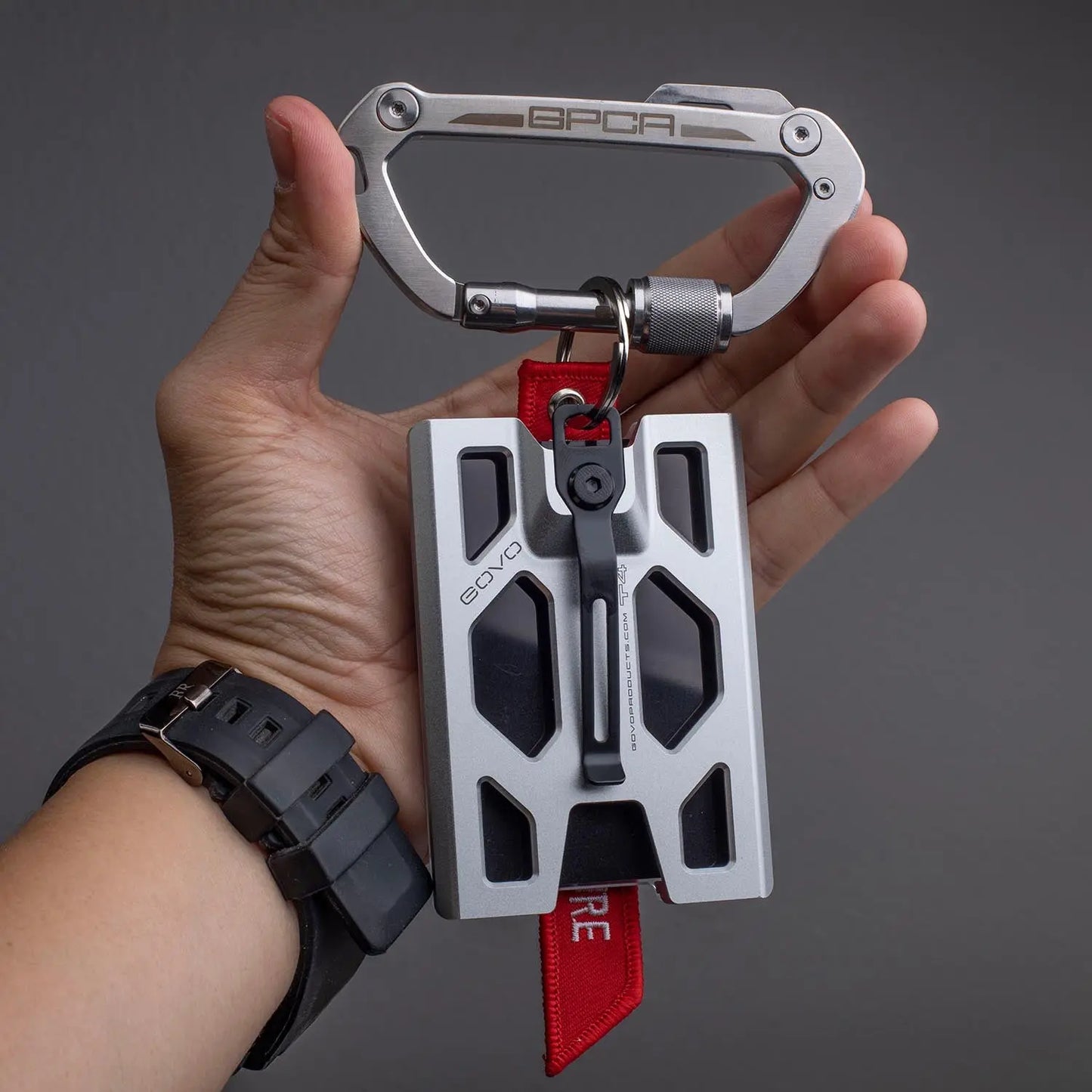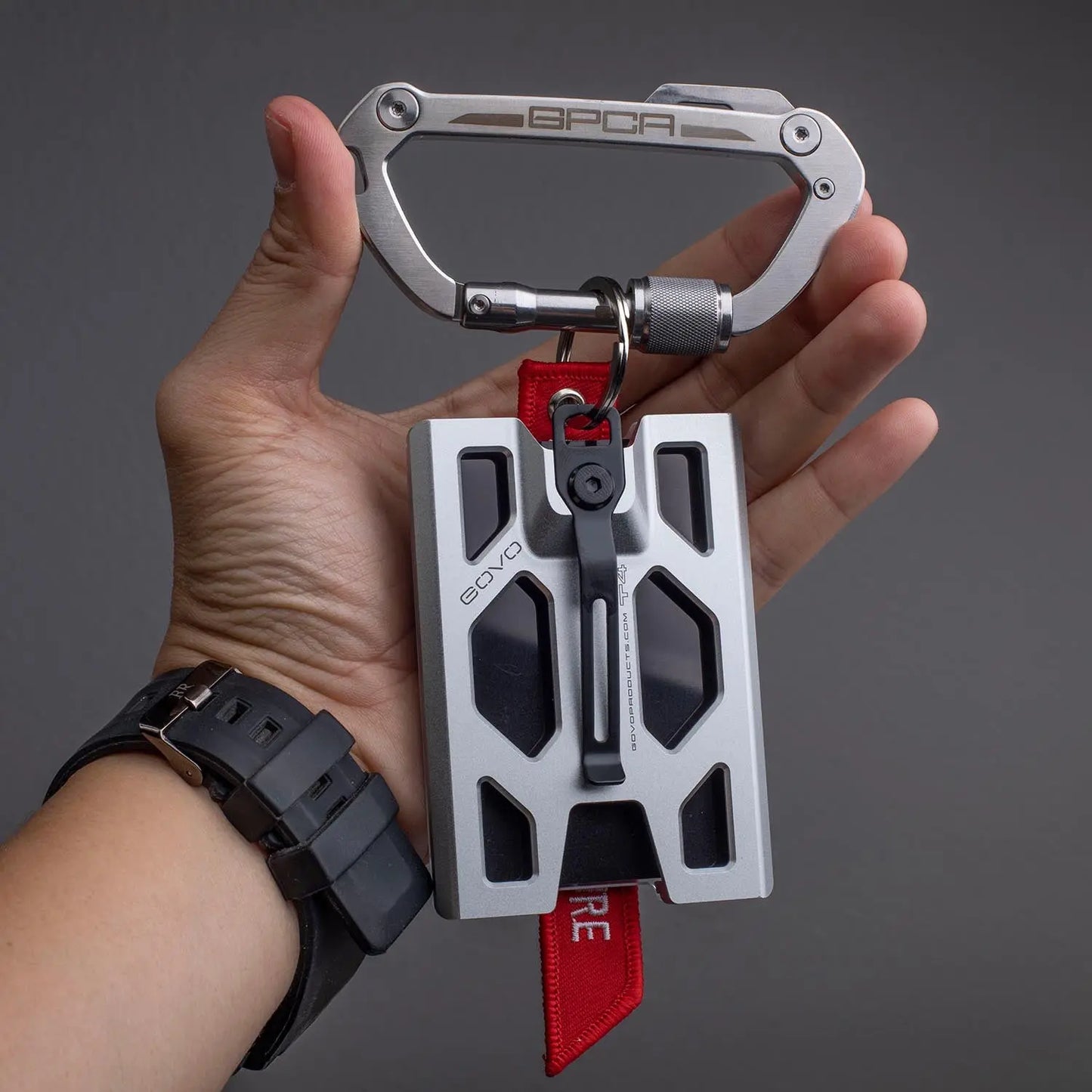 What Customers Say
Chris

I just opened up my order tonight and everything was great. Incredible build quality and design as usual!

William

Five Stars all the way. These are truly next level. The quality and construction are outstanding in the segment.

Michele

Thanks so much and definitely looking forward to these. Father's day gift for my husband!