GP22 Black/ Blue Refill German Formula Ink Refill Pack is designed for one of the most funded Kickstarter pen projects, GP 1945 Bolt Action Plus Pen Titanium/ Aluminum.
Optimal performance with consistent ink flow for smooth writing for desktop, in-car, or in the wild.
Compact size for storage. 60mm in length, 6mm diameter, 2.5mm front tube, 1.0mm medium point. Compatible with many short & compact pens besides GP 1945 Bolt Action Pen by GPCA, Black/ Blue Color Gel Ink with a durable cartridge.
Please note air bubbles could form during the shipping, putting the refill upright for a few days can eliminate the air bubble and help smooth writing.


Highly recommended. This is by far the coolest grab handle and most functional one that I've ever been around and I'm pretty pumped about it.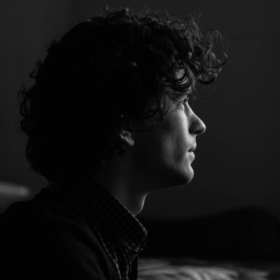 A lot of thoughts went into this design, the Titanium version is super doper premium!
One word: AMAZING! Great job guys!